New Cat in store at Valhalla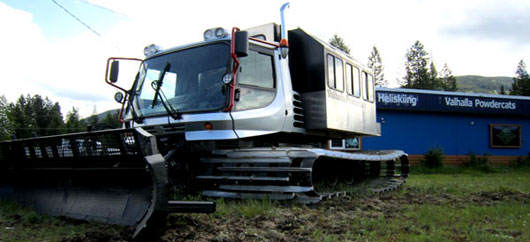 The crew at
Valhalla Powdercats
would like to extend a big thank you to all their guests for helping make the 2010 season a successful one.  A shiny new look in on the way for a 2011 season.  The snow base was good this year, and they want to remind you that they will operate as long as they have bookings - well into April. They are also introducing a spankin' greyhound-style bus next year to sweeten up the ride from the office to the cats - and if you had the chance to ride in the old blue school bus, you know this is an impovement. Martin can't wait to drive this baby!
Besides the great new ride and the fact that Vallhalla Powdercats hasn't raised their prices in three years, they are offering a full cat shoulder season incentive right now. One payment of 50% secures your three day full cat package. Normally $3,885 per day ($11,655), they're offering this deal for only  $10,500. VALID UNTIL JULY 1. 
Check out the deals at Valhalla Powdercats.