Icebreaker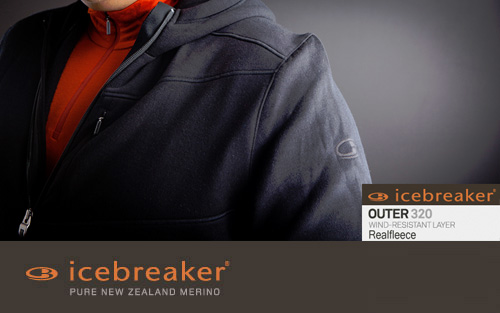 If we told you that we had found a clothing company that was environmentally sustainable, that the garments would never stink, wearing them would make you look fitter, and you could make a pen pal out of the sheep that made the wool, would you believe us?
Well, we have found such a company in the fashion capital of the world: Paris New Zealand. Icebreaker began as all great companies do, by accident. Icebreaker CEO and founder Jeremy Moon was backpacking with an American girl at the time when she introduced him to a sheep farmer on an isolated island off the coast of New Zealand. Jeremy was taken by the properties of this 100% pure merino wool and and what it could mean for outdoor enthusiast. The rest, as they say, is history...
Since 1994 Icebreaker has become not only a sought after thermal garment, but also an innovator in athletic fashion. You can now buy your thermal undies from Icebreaker as well as mid-layer pieces, thicker insulating pieces, real fleece, and now casual city wear.
100% Premium Merino Wool clothing in sport specific designs.· Get the info on how this clothing can work for ewe.
{gallery}IB{/gallery}