The Great Catskiing Giveaway Contest!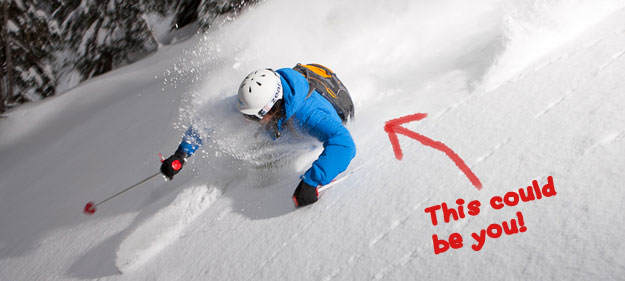 The Grand Prize
Win a 2 day trip for 2 to the catskiing destination OF YOUR CHOICE. Click on the icons below to read about each one, and choose a location that would create the ulitmate adventure for you. TWO sidecountry ski jackets from our friends at Outdoor Research. TWO sets of the ultimate base layers from Icebreaker Pure Merino. And if that is not enough, we are also setting the winner up with TWO pairs of gloves from Outdoor Research as well. So you can see why we called this the GREAT Catskiing give away right?
Step One:
If you are the lucky winner, you have to choose your catskiing destination. Click on the icons below to learn more about each one:
Step Two:
Now that you have chosen your destination, it is time to pick out your jackets. Go to the OR website and choose the colour you want. Send us your size and it will show up at your house ready for your trip.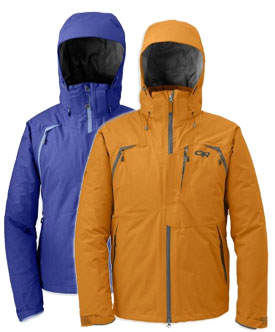 Outdoor Research Axcess Jacket
You are going catskiing so you need the latest and greatest in sidecountry ski apparel from Outdoor Research! We are also setting up the winner with a sweet jacket for not only them, but the lucky friend they are taking. Our winner will get their choice of colour and size of an OR Axcess Jacket!
These are incredible jackets and we speak from experience. We have put these jackets through the paces. Wet days, cold days, tree whackin' days and they stood up to everything we threw at them.
The OR Axcess Jacket comes in Men's and Women's styles to ladies, you are in this one too!
Check out more on the jackets here: OR Axcess Jacket
We want you to keep warm and cozy while you are plowing through some epic, untouched BC powder. To ensure this happens, it is now time to send us your sizes for your Icebreaker Pure Merino base layers.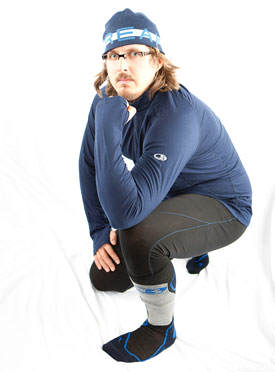 Two Tops, Two Leggings and Two Pairs of Socks from Icebreaker Pure Merino
Two premium merino wool tops, two warm and snazzy merino leggings and two pairs of socks from Icebreaker Pure Merino. If you haven't tried Icebreaker clothing before, you don't know what you're missing. The best in active wear base layers, with all the great properties of 100% Merino Wool. Read the Icebreaker story here.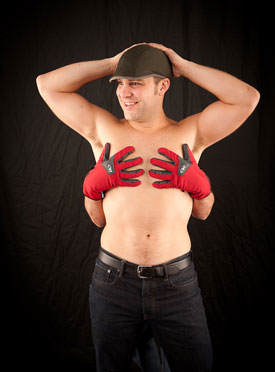 Random Draws for the Ultimate Handwear from Outdoor Research
We will be drawing random names from the list of entrants to be the luck recipients or some killer gloves from Outdoor Research. Like the rest of their product, these gloves are purpose built and tough as nails. We have guides telling us how good their gloves are and we know it. Dry and styling backcountry handwear at it's best.
Step Three - Enter
CLICK HERE TO ENTER and to fill out your information and a short questionnaire and be entered in this totally awesome contest.
Step Four - Share it with your friends!
Don't forget to follow us on Twitter and like us on Facebook to share this contest on your favorite social network. Remind your friends that if they win, they have to take you.
Direct Link to enter the Catskiing.ca Amazing Catskiing Contest with no pop-up.
( Direct link in case the pop-up did not work for you )
* Some Conditions Apply (when are there not, eh?!). Read full contest rules for details.*
Contest Rules
You MUST be at least 18 years of age to enter.
All trips include accommodation, either on location or at a nearby base of the operators choice.
Clothing and gear included in the contest prize are subject to size and availability.
The winner will get to choose ONE operation to ski at, and the 2 days must be used consecutively.
All contestants must comply with ALL rules and conditions of the Cat Skiing Operation they choose to ski at.
You are responsible for your own transportation to and from the pick up point of the operation of your choice.
Trip must be used in the 2012/13 ski season.
Booking will be confirmed with the operator once contest is closed, and will be based on current availability.
All participants must sign the waiver of liability from the operation they are skiing with.
Catskiing.ca is not responsible or liable for any part of the trip once it is handed over to you and the operator at the end of the contest.
Prizes are non-transferable and may not be substituted for cash.
You MUST be subscribed to the Catskiing.ca e-newsletter for the duration of the contest. You may unsubscribe any time after the contest.
The Rules of this Contest are governed under the laws of the Government of the Province of British Columbia, Canada.
Catskiing.ca is not liable for any injury resulting from excessive high fiving and chest bumping with friends after winning the contest.
You must stop every 15 minutes and say to all the other guests; "Man, catskiing.ca is awesome, they're my new best friends. I am sending them a subscription to cheese of the month next year for Christmas."
Draw Details
The winner of the draw will be determined using a computer generated random number selection tool.
The winner will be announced through our e-newsletter on Catskiing.ca after November 30th, 2012
Contest Privacy
All entrants must subscribe to our e-newsletter for the duration of the contest.
All entrant information will be stored on secure servers in Kelowna British Columbia, Canada
If an entrant chooses to unsubscribe after the contest, all personal information will be deleted from our servers.
No information will be shared with or sold to outside parties.
Privacy for this site and contest is managed by Joe Rich Project Web Media - 12280 Greystokes Rd. Kelowna BC, Canada. V1P 1K3