Big Red Cats is Expanding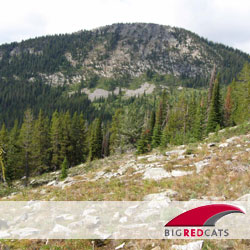 We spoke with Kieren Gaul of Big Red Cats last week. He has been in the bush all summer fighting flies and mosquitoes just so he can make your skiing experience the best day of your powder filled life! Among other things, Big Red Cats has opened an entirely new mountain called Mt. Venus and 50 new runs...I have seen it, you will fall in love with it.
Not only did they open a new mountain and more runs, Big Red has also gone through the existing terrain and cleared stumps and done some more glading. Oh boy, oh boy, oh boy.
Can't get enough in a day? Kieren and his crew have cleared more cat trails that will result in faster rides back up the slope and more runs per day. Bring your Red Bull!
If you have ever skied with BRC, you know how professional they are when it comes to safety. This coming season, they have a brand new Briefing Centre complete with photo and video viewing. Coffee and muffins will be the standard I am thinking...
After the briefing the drive time to the cat base camp has been shortened as well. New roads have knocked about 30 minutes of driving off of the day. More skiing!!!
My conversation with Kieren left me wanting to be skiing right now. I had to realize that it was still summer and I have a good 3 months to go!
Check out
Big Red Cats
site for available dates and book now. They are filling up fast.