One Sheep (Suit) to Rule Them All!
Why wear pants AND a shirt when you can where a onsie?!
It has finally happened, after years of technical development in base layers, mid-layers, multi-panel design and the like, design has come full circle and the one piece base layer is cool again. Butt flap and all! Only now, there is a difference...
This season we spent our days shredding deep BC powder with the Icebreaker One Sheep suit at the foundation of our clothing set up. It is the perfect blend of merino wool top and bottom now conjoined at the waist. So if any pow sneaks it's way through your outer shell it will have no chance to melt from the heat of your skin and creep down "nature's pocket".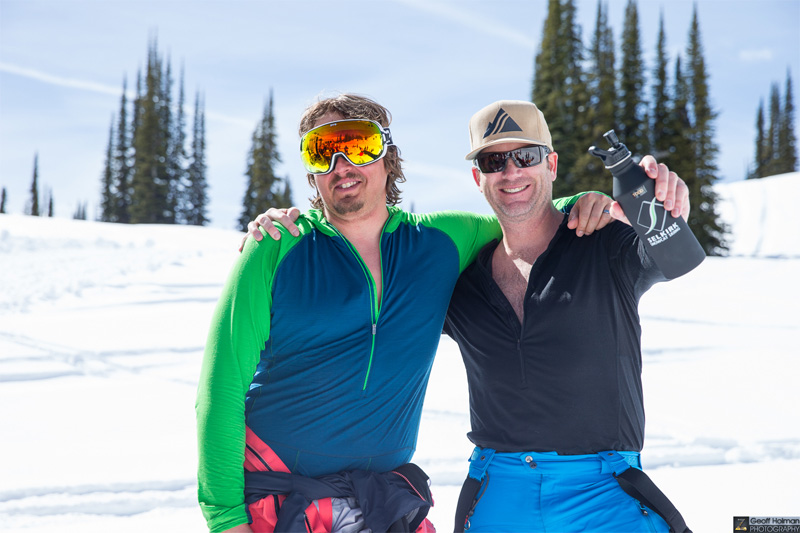 We absolutely love the Icebreaker One Sheep Suit. It really is the base layer to rule them all. It stays in place all day, keeps you warm and your temperature regulated and...if I might go out on a limb here...it is mighty stylish.
Now, if you are the sort that is more concern with technical capabilities rather than style, fear not, this sheep suit has plenty of tech. For starters, it is built using the highest quality pure merino wool that Icebreaker is known for. The format for this particular garment is the Icebreaker BodyfitZONE technology. Also complete with mesh vents placed strategically in the warmer zones of your body. The front zip is nice and deep so you can go full zip on the frosty days and unzip to show off those chest hairs on the more steamy days. One of the questions we always get asked is, "how do you go to the bathroom wearing one of those things?!" Icebreaker included a nicely sized, full zip butt flap and generous front access flap. I caution you though - on the cold days getting ready to take a wee can be like searching for the last cocktail wiener at a party!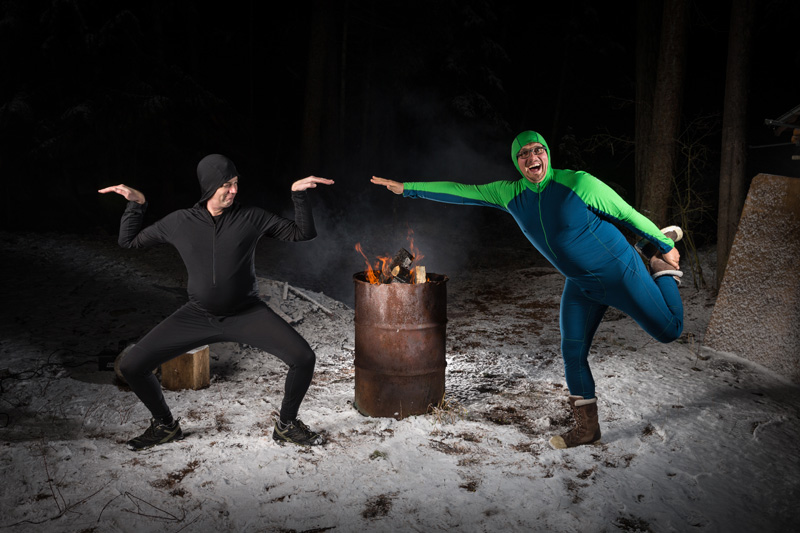 Movement is always a concern wearing any type of active wear. The Icebreaker One Sheep suit has plenty of comfort when moving around. Most of the time you don't even notice that you have it on. It moves freely but stays in its place. No bunching or riding up was ever experienced throughout the season. We put our One Sheep suit through the paces with days heliskiing, catskiing, touring and also ripping around the local hill. It is our go-to base layer and rapidly becoming our apres attire as well!
To learn more about the Icebreaker One Sheep and more Icebreaker Pure Merino products, go here: www.icebreaker.com
All images by Geoff Holman