New for Fall from Icebreaker Pure Merino
Icebreaker raises the bar yet again with the all new RealFleece 260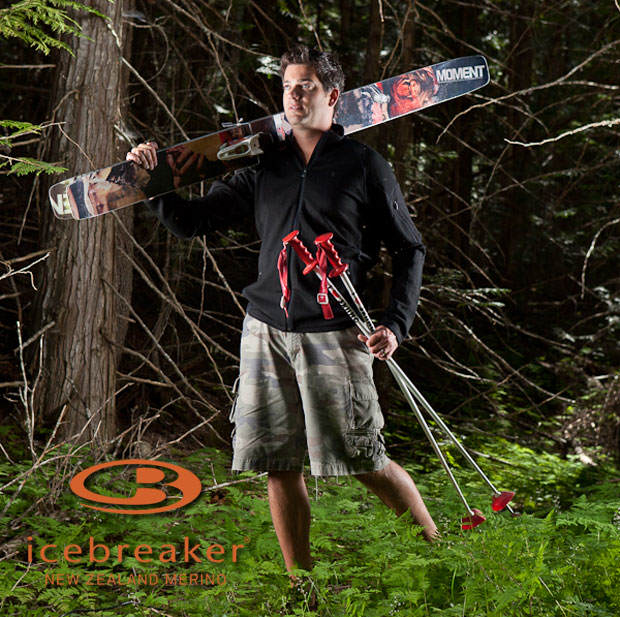 So it is August and we are in the midst of a heatwave here in BC. What better time to have a box full of new merino wool goodies show up from Icebreaker Clothing! We decided that we would head to the mountains to see what we could find and test out the new product.
As expected, our enthusiasm far out-measured the abundance of snow as you can see by the greenery in the accompanying photos. None-the-less, Todd decided to practice trudging through creeks in the new Icebreaker GT200 zip. He seems seems to be the one to end up in them when we are on skis so the practise is good for him...
Next up was the new for this season Icebreaker RealFleece 260 Full Zip Top. Now this comes in hooded and non-hooded versions and is quite the sharp looking piece. It has refined, articulated stitching and fits amazingly. It is a little too warm out there in the BC backcountry to give you a full review of the latest offerings but when the snow starts to fall, be sure to check back for our point of view.
In the meantime, get down to your local Icebreaker Dealer and check out the new threads. Especially the RealFleece 260, the original release of RealFleece 320 sold out real fast last season.
Enjoy the rest of summer because winter is coming!
PS – sweet poles eh?!
{gallery}IB050811{/gallery}