Package Deal at Island Lake Lodge with Backside Tours
Everything you need for a powder filled weekend, in a return trip package out of Calgary, only 10 spots left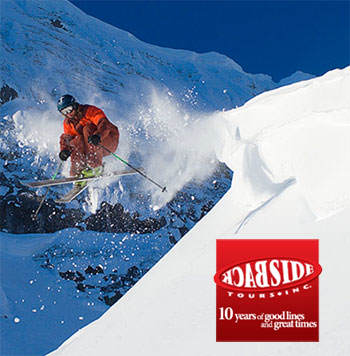 Backside Tours is a company that provides tour packages for skiing, surfing, golf, and more. This winter they are planning a catskiing trip to the legendary Island Lake Lodge.
The trip departs from Calgary on March 17, 2011 and returns March 20. This trip will have a max of 34 skiers and a Package Price of $2199 + GST. What a deal!
As of November 1 they only had 10 spots remaining! You will have an awesome time as you float down the eastern slopes of the Lizard range in the majestic Rocky Mountains with Island Lake Lodge catskiing.....
Package Includes:
3 days catskiing with ~ 12,000 - 15,000 vertical feet / day
3 nights luxury accommodation at Island Lake Lodge - Ski-In Convenience to the Tamarack, Cedar or Red Eagle Lodges gourment breakfast and dinner and lunch on the cat!
Apres ski appys
Return licensed luxury coach transportation from Calgary
Backside Tour and their sponsors GEAR! ($150 worth of Icebreaker per person in 2010...what will next year bring!)
For more info,
check out the application online.