Santa Joined us for a Few Pow Laps at Valhalla Powdercats this Week!
The folks at Valhalla Powdercats are definitely on the Nice List!
Tis the week before Christmas and there is much powder to shred
Mom's and Dad's down in the valley doing the shopping they dread
Meanwhile Santa was up at Valhalla Powdercats
Showing us where the snow was at
"Don't fret about the busy-ness of the holiday" he said
"Grab your skis or boards and get some turns instead!"
All the little boys and girls at VPC have been getting ready
For you and your friends, every ski bum and boarder Betty
It doesn't matter if you've been naughty or nice,
Come to Valhalla and ski some pow, Santa's best advice!
We agree! The season is off to an incredible start. Get more info here >>>
Merry Christmas!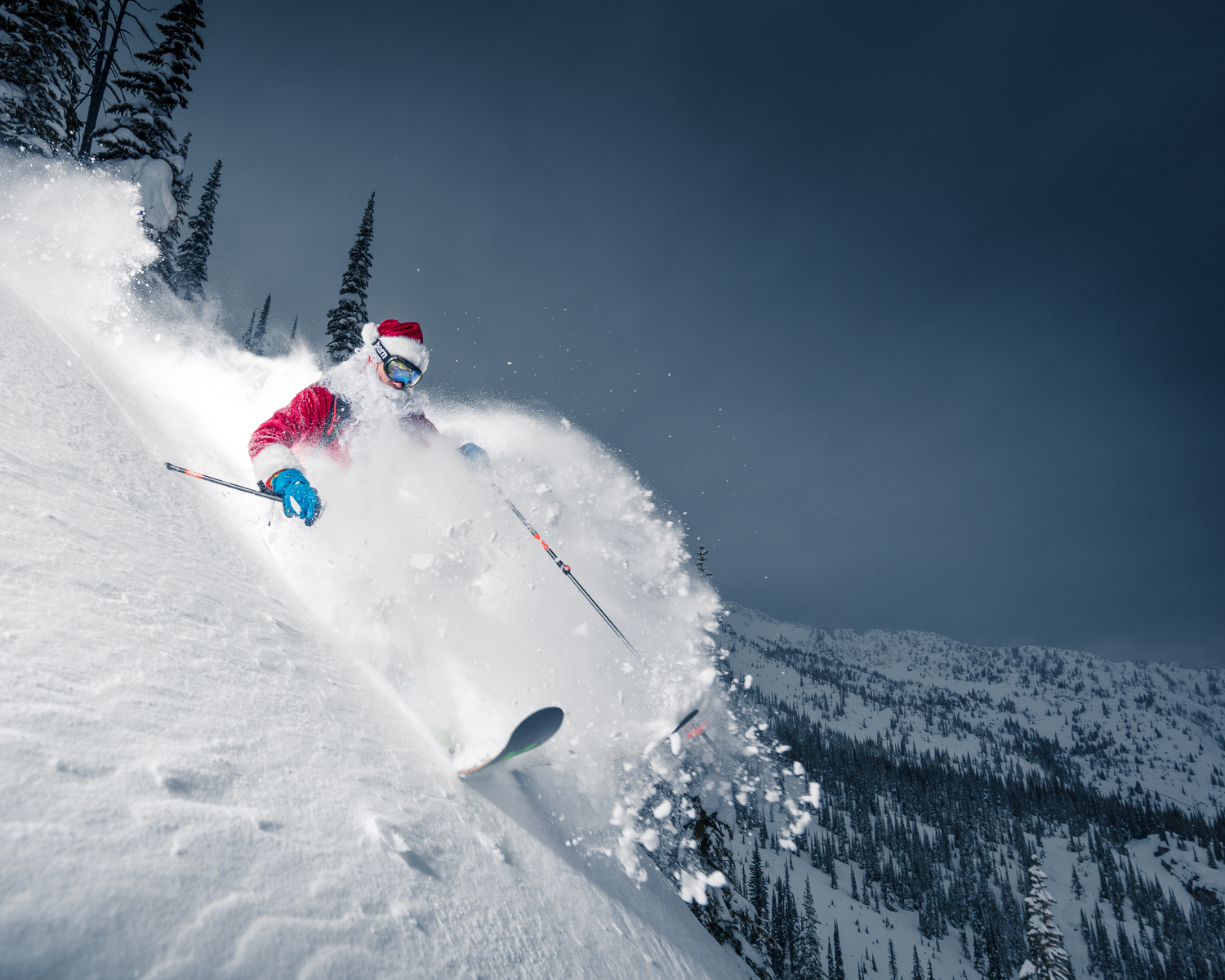 Santa slashing from fresh Kootenay Pow!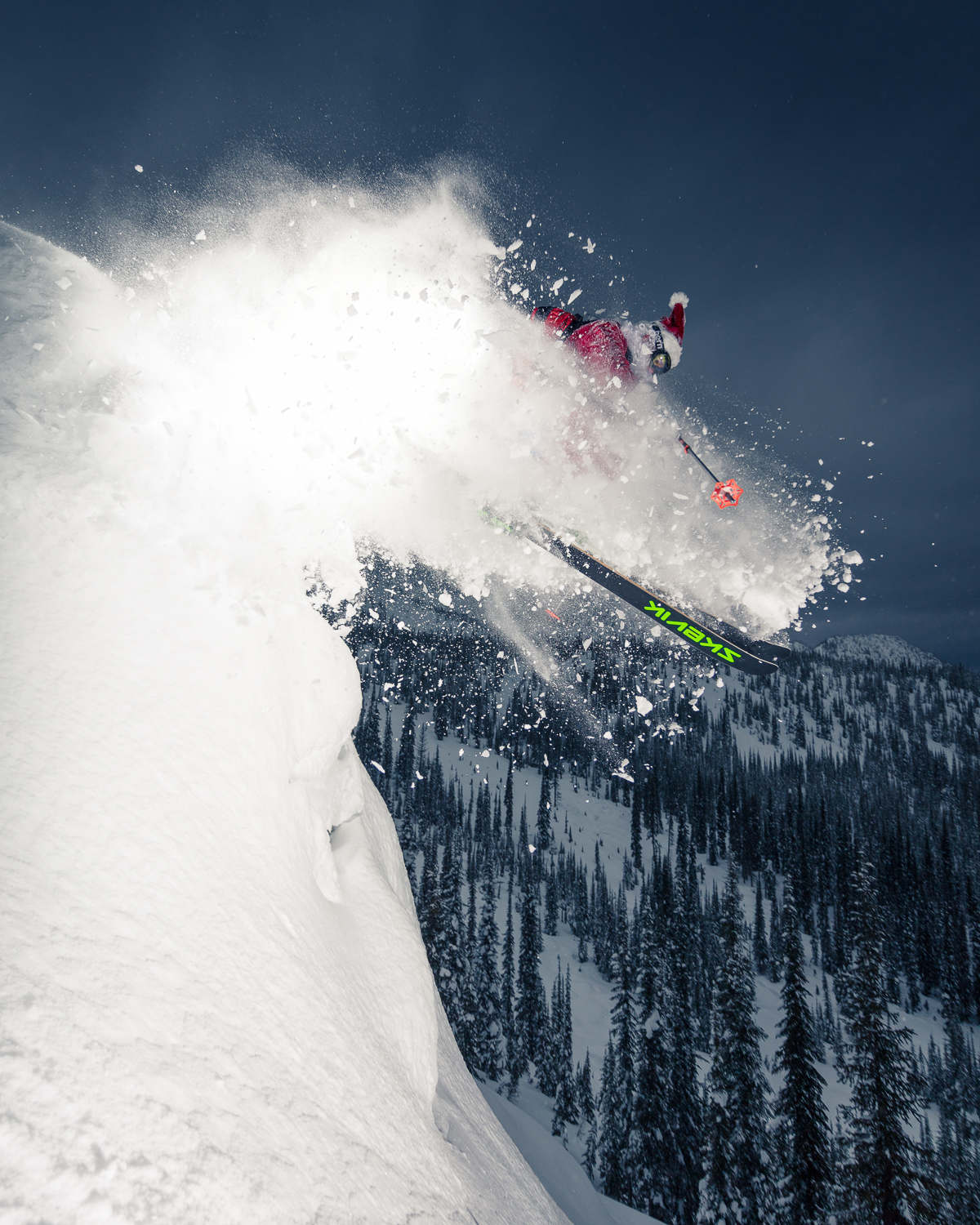 Santa doesn't always need his reindeer to get airborne...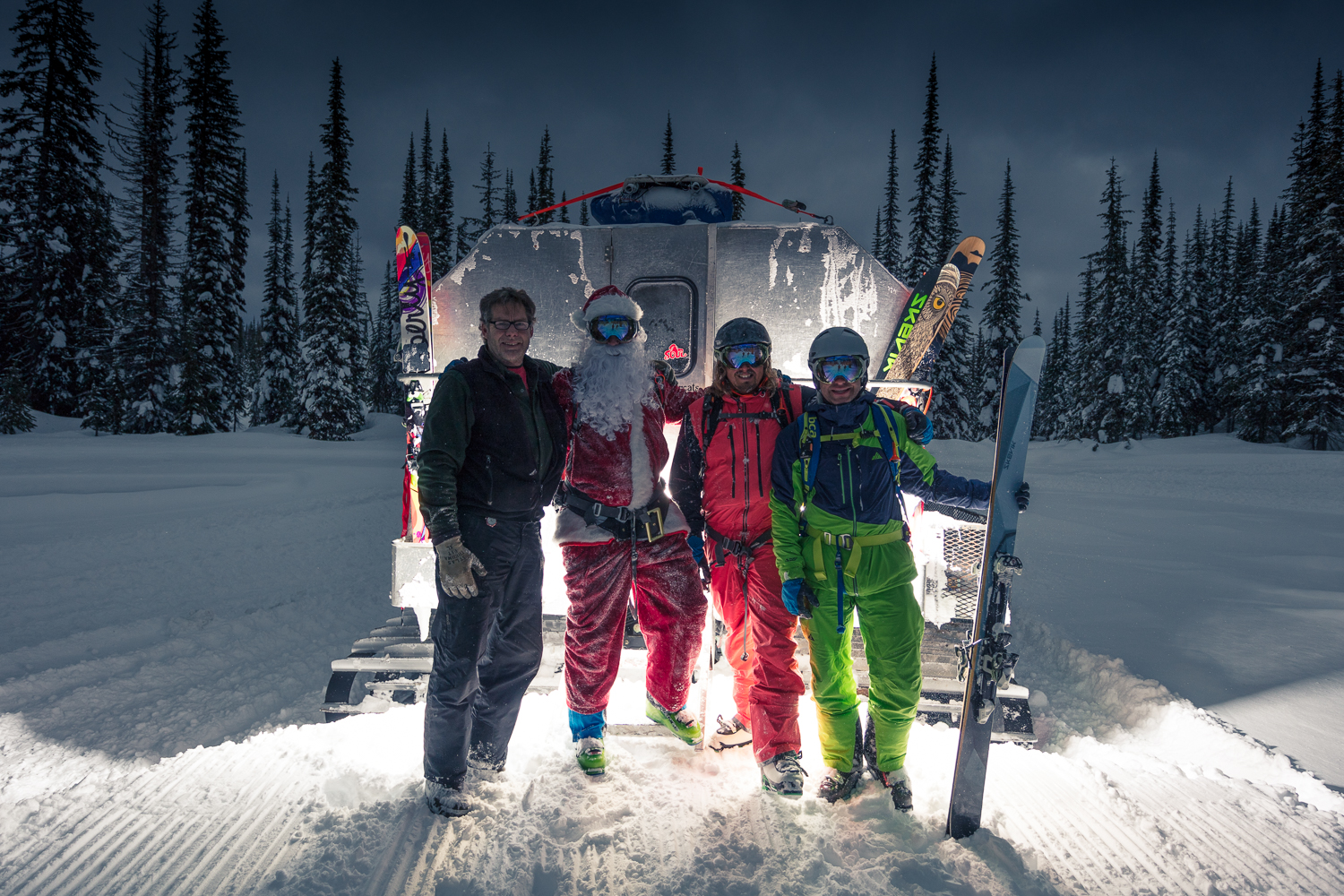 Naughty or nice?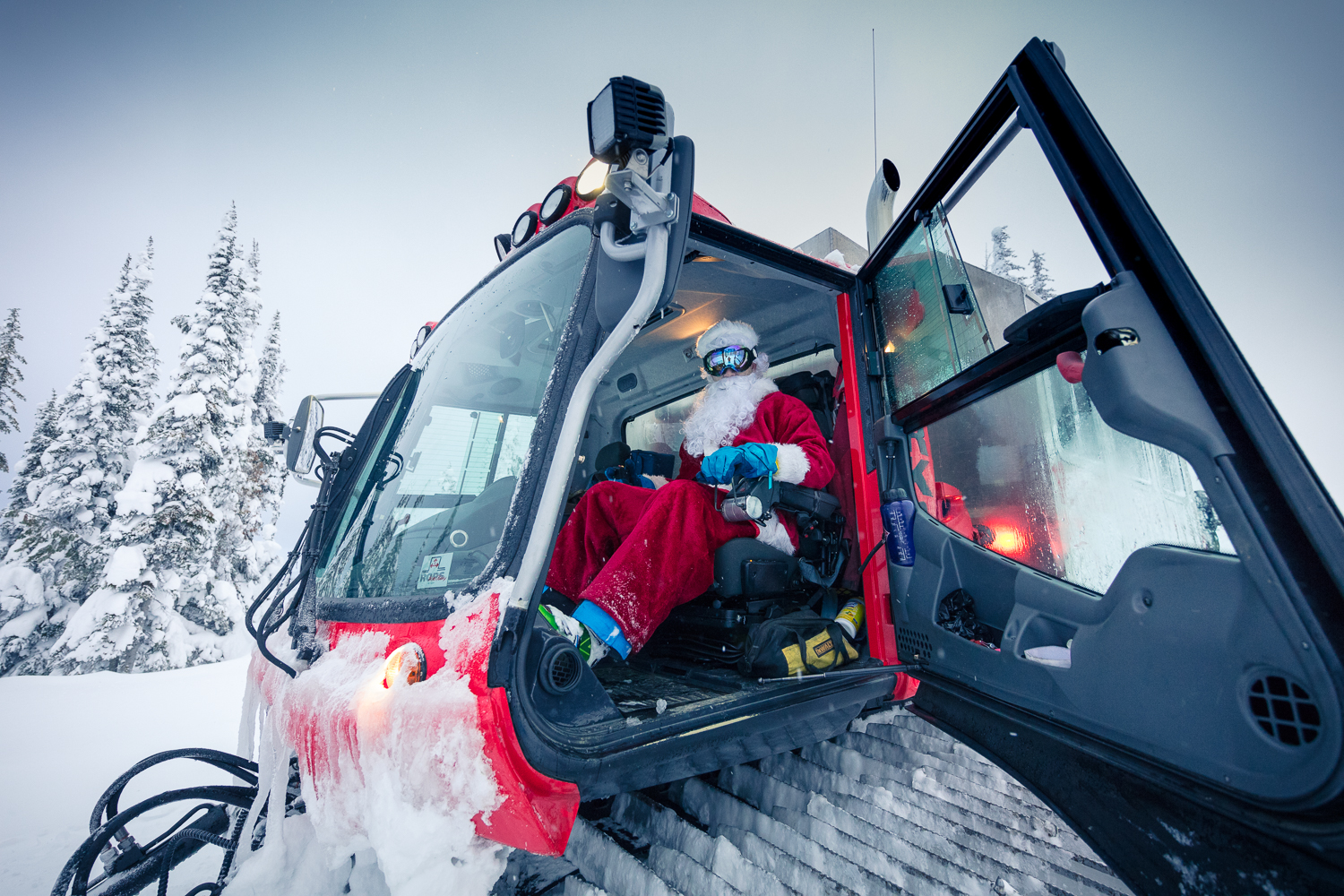 Santa's new sled perhaps....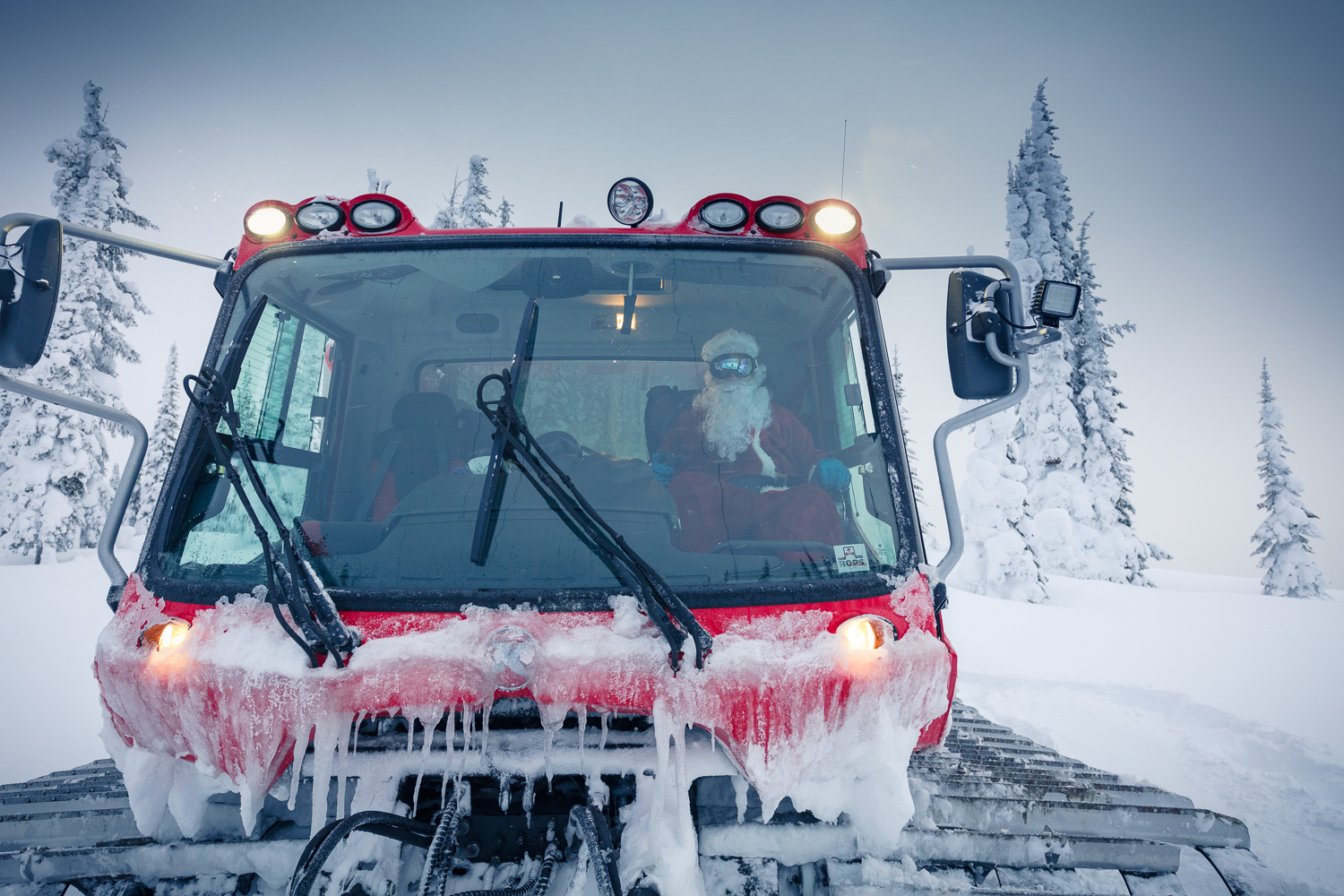 All photos by Geoff Holman