Skiing Pow with the Big Red Catskiing Team
Experiencing team spirit in the backcountry
There is something about this pic that encapsulates the vibe of skiing with Big Red Cats. Kieren, owner and lead guide, believes that catskiing is a team sport. When I first heard him explain this is was foreign having grown up skiing and competing it always felt like I was the only on on the team. Fast forward a few years to the phase of my life that includes a fair amount of catskiing and Kieren's remarks begin to take hold on me.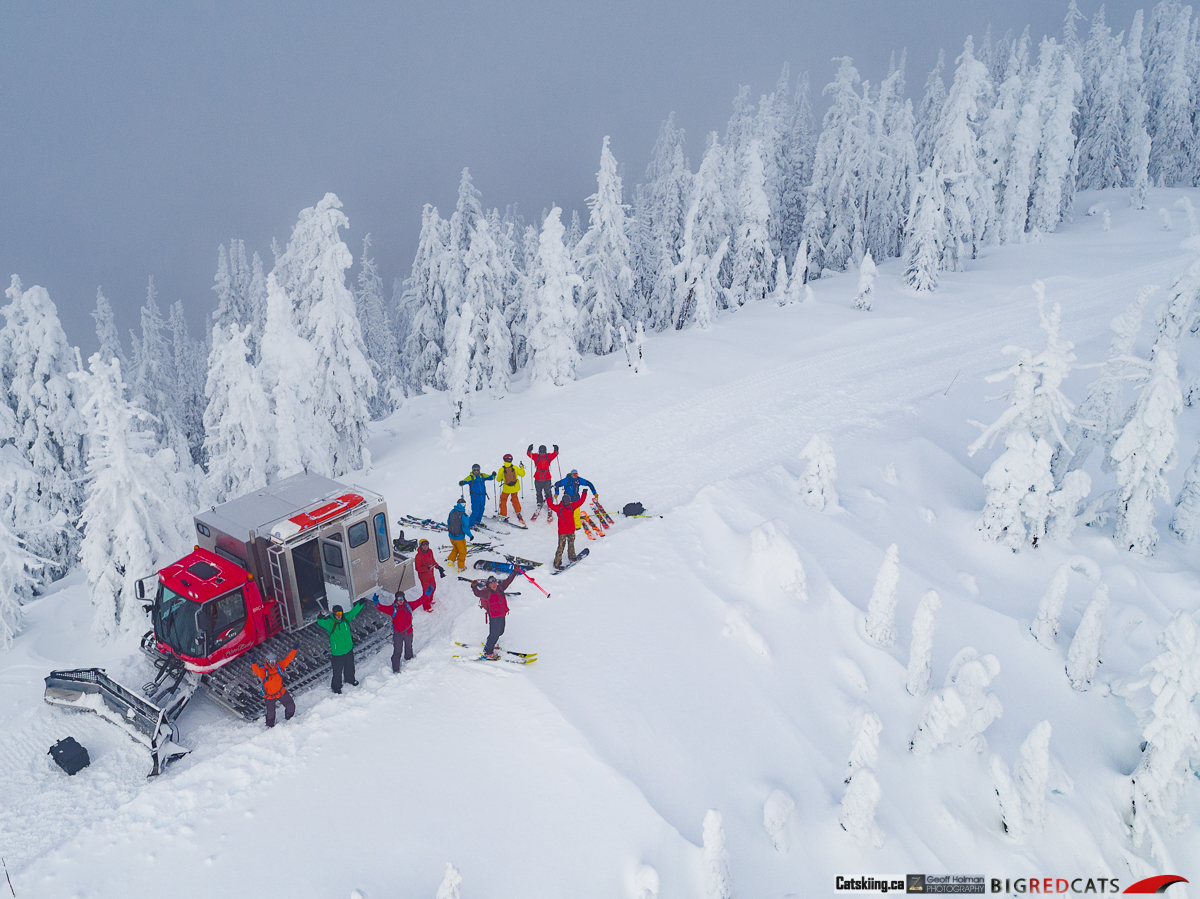 The spirit when skiing with Big Red Cats is to be out exploring terrain and getting powder, but it is more than that. Kieren has instilled this philosophy of skiing as a group and cheering each other on. Watching the next guy's line, getting pumped when someone pushes themselves, helping out after a crash, that sort of thing. The BRC style is the exact opposite of "No friends on a powder day".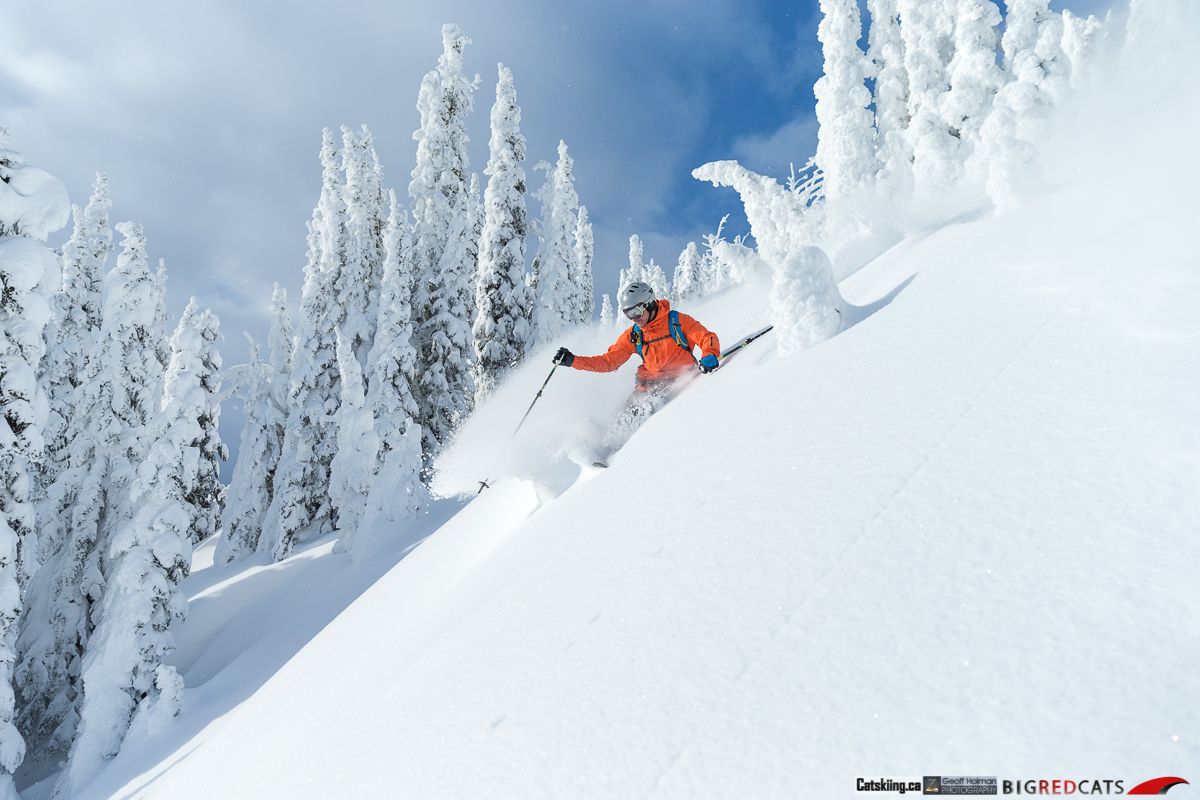 We got in on some early season El Nino snow mid-December at Big Red Cats. The BC Interior was blessed with ample early snow which was a well deserved gift considering the bleak conditions from the previous season.Big Red Cats toughed it out and was ready for some payback from Mothernature and her unpredictable sidekick El Nino.
Big Red Cats was experiencing one of the strongest openings in years and stability was of the charts stable. This enable the team to get into some interesting and more sporty terrain than some of our previous visits. In fact, we saw a whole new side to Big Red. We skied chutes, steeps, drops, tight and steep trees, deep pow...you name it, we skied it. It also helped that we had sunshine rolling in and out all day. Sun and pow in early December. Incredible.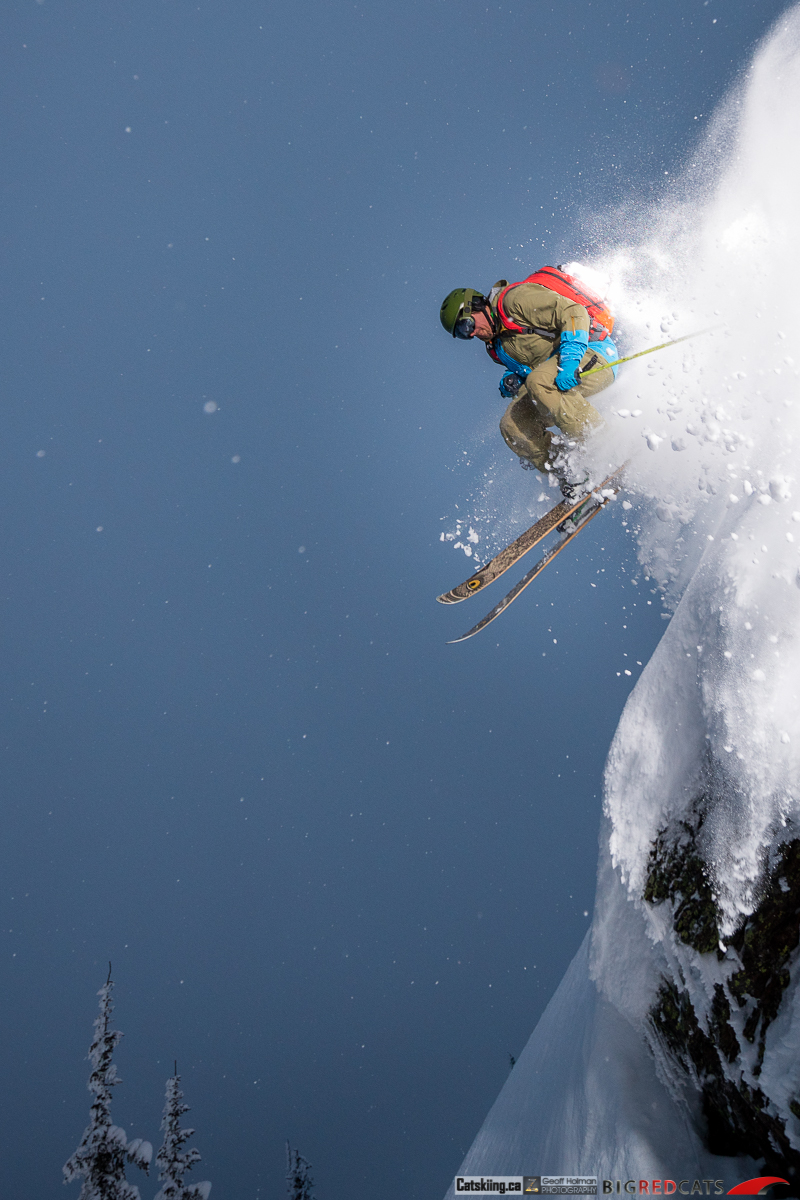 We skied fresh powder under sunny skies for two days with the BRC team and the group from Freeride Media. It was an epic way to kick off the season. We were even treated to a fine mountain side meal at Big Red Cats restaurant Fresh Cafe and Apres. Delicious food and a great environment to get fueled up for the day and wind down afterwards.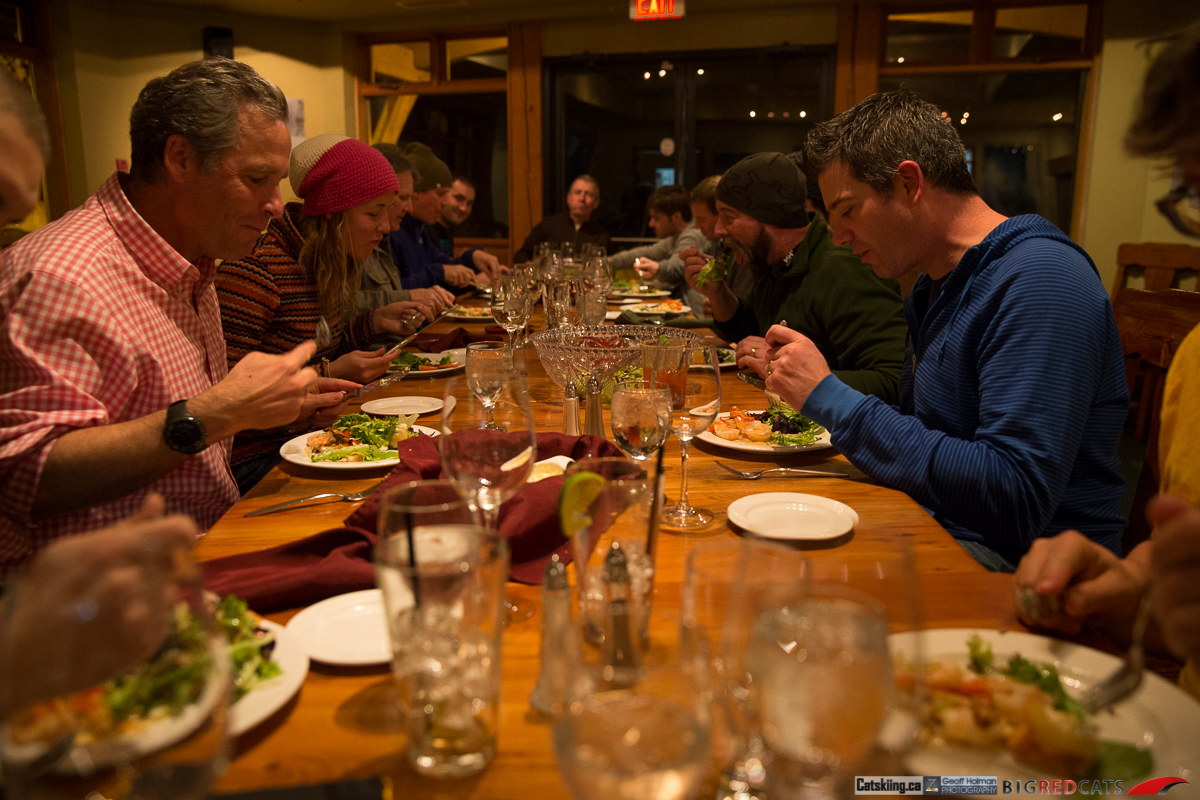 Having skied with Big Red Cats since they opened I have to say, this may have been my most favorite trip. The conditions were exceptional and we got to ski some cool zones. But what I think sunk in the most was this team thing. Kieren is on to something and is shows in all the positive feedback they get and the repeat clients that come back year after year. So if you are looking for a confortable backcountry experience filled with good times and a team environment, check out Big Red Cats. They will do their best to make your day as memorable as possible.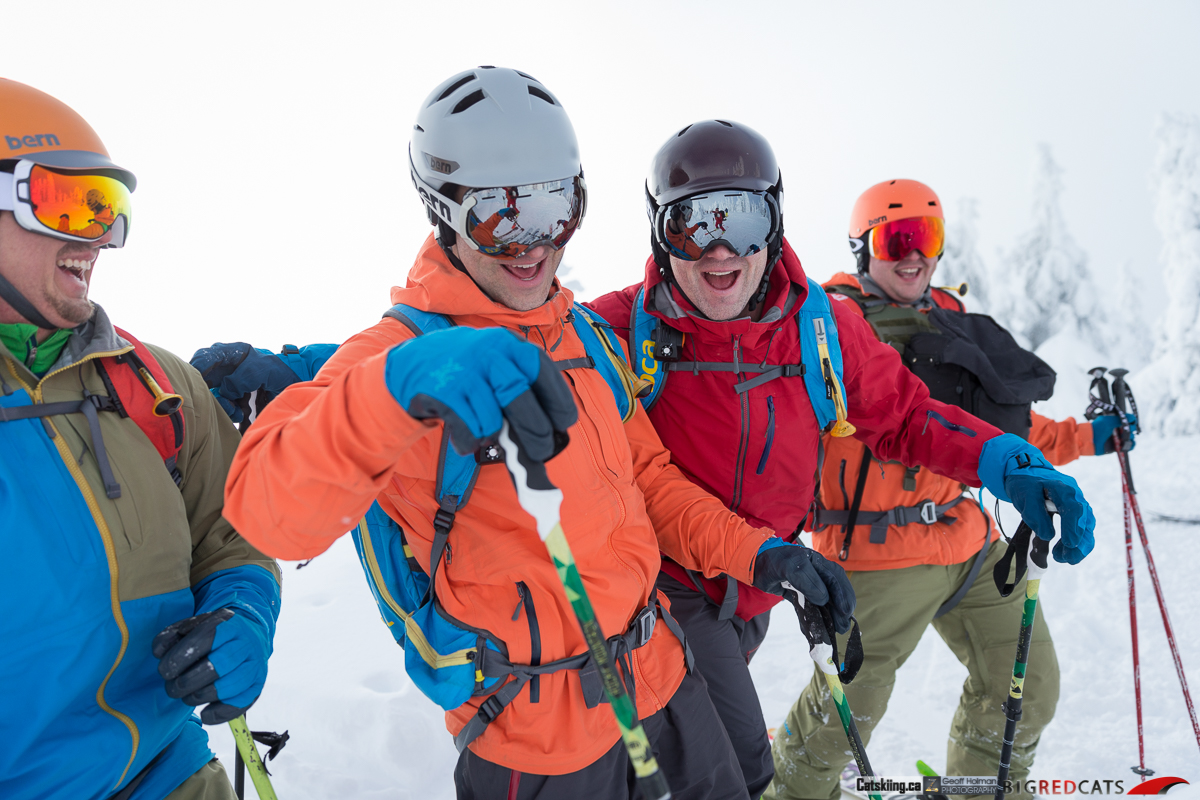 A few pics from the adventure...
[widgetkit id=60]
Words by: Todd Avison
Photos by: Geoff Holman