2013 Powder Skis @ Big Red Cats
New Skis, New Snow, Sunshine. Who could ask for more.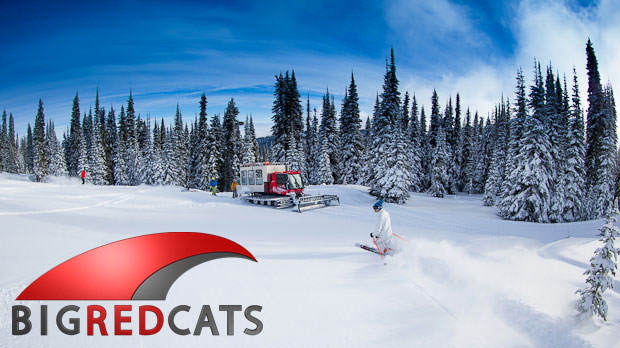 The catskiing.ca team recently visited Big Red Cats for some back country powder action. This trip was dual purpose, skiing and ski testing. We met up with the crew from FreshAir.ca to check out some of the 2012/2013 powder ski line up. We were very happy to hit a sunny day with some fresh snow and a fast crew. Here's a little video on some of the 2013 skis we tried out:
Kieren, the owner/operator was our lead guide. He was excited to show us some of the new terrain he has opened up with their extensive summer glading program. You can really see the passion Kieren has for skiing with all the effort he puts into making each run just that much better. Big Red Cats is now the largest catskiing operation in the world with as many as 5 cats running on a daily basis.
This offers guests the option to ski in a cat geared to their skill level and the ability to run more cats when the snow conditions are at there best.
As with all good things, this day came to a end all too soon and before you know it, we were all skiing of into the sunset on our last run.
[widgetkit id=4]