Seven Days, Two Catski Operations, One Resort
Book a Big PowderCats Safari!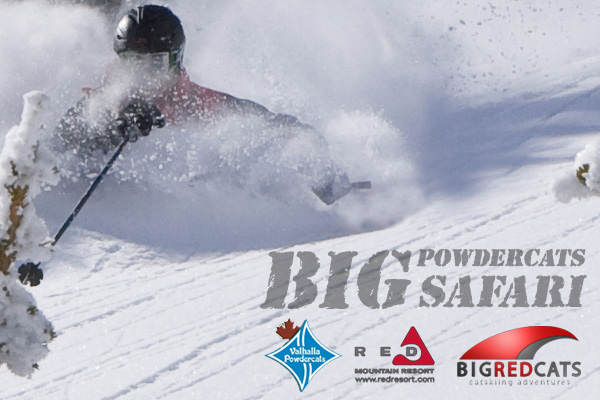 For the FIRST time, ski TWO great cat skiing operations and ONE amazing resort combined. This season Valhalla Powdercats, Big Red Cats, and legendary Red Mountain Resort join together to offer one Big Powdercat Safari. The package includes:
2 Days of Cat skiing with Big Red Cats
2 Days of Cat skiing/riding with Valhalla Powder Cats
2 Days of skiing at Red Mountain Resort. (lift tickets not included - this gives flexibility for more cat skiing or skiing at Red)
7 nights accommodation at the base of Red Mountain
This package is only suitable for advanced to expert skiers with previous back-country powder skiing experience.
Cost: C$2,265 Plus tax
For more information call either
Valhalla Powdercats 1-866-722-SNOW (7669)
or
Big Red Cats 1 250 362 2271