A New Era for Selkirk Wilderness Skiing
Brenda Drury hands over the reigns of a legendary operation.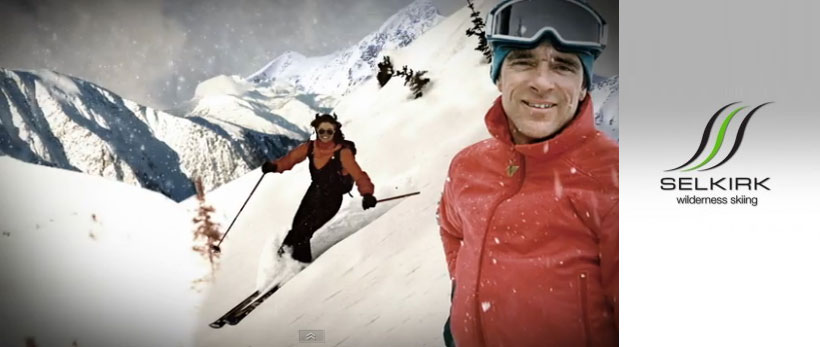 In 1975 Brenda and Allan Drury set out on a exploration to find the perfect spot to start their dream. The dream of snow cat assisted backcountry skiing. 39 years later they are hailed as the pioneers of catskiing as we know it today. We have had the pleasure of skiing at SWS on a few occasions and really feel like part of their extended family and the story of catskiing. One one trip we were able to sit down to dinner with Brenda and got to hear the story from the beginning until present day. It was a real treat to be able to understand her and Allan's passion for powder and also for coming up with a vision and following through on it. Below is a video that was done a couple of years ago that sums it up nicely:
SWS has new owners now and they are just as family oriented as the Drury's. Megan and Paul Osak from Nelson BC and Janie and Scott Munro from Aspen CO are now the new visionaries of SWS. Their plans for the near future are to keep things pretty much the same as before. Hey, if it ain't broke right. A few changes that they are planning are an extended ski week with a few more spots available and some possible renovations to the lodge.
We are excited to see the transition of SWS to the new owners and are grateful to have skied the legend while under the vision of the founders. Here is the official news release from SWS:
Selkirk Wilderness Skiing, the original cat skiing operation in the world has been sold by founder Brenda Drury after 39 years in operation. Snowcat skiing was pioneered in 1975 by Allan and Brenda Drury in the small community of Meadow Creek, BC. Situated in the south east corner of British Columbia, 90 mins north of Nelson. Over the past 39 years, the Drurys and their staff at Selkirk Wilderness Skiing have developed a loyal following amongst deep powder skiers and snowboarders looking for an alternative to both lift-serviced and helicopter skiing and riding.
Selkirk Wilderness Skiing has been purchased by 2 families: Megan and Paul Osak of Nelson, BC. and Janie and Scott Munro of Aspen CO. The deal has been in the works for the better part of the past six months. There will be no big changes in the short term and it is business as usual for SWS this winter, which is reporting an almost fully booked ski season starting in mid-December and running until early April 2014. There are plans in the works for a lodge renovation in the future as well continued improvements to the guest experience.
Meet the new owners: