Access the goods with a Snowcat at Island Lake
New Snowcat assisted ski touring announced by Island Lake Catskiing.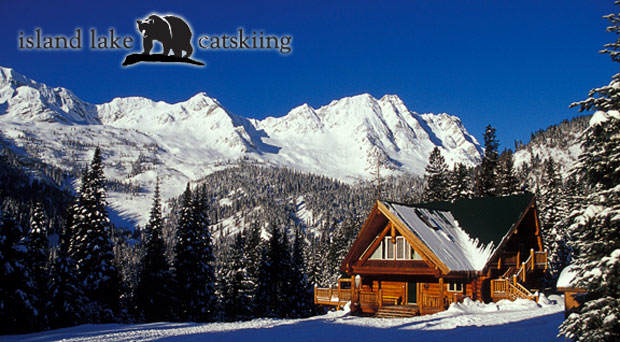 Island Lake Lodge, long heralded as a premiere backcountry lodge and catskiing destination, will now be offering guided ski touring as well. Guests will be transported by snow cat into the mountains where they can enjoy touring 7,000 acres of Island Lake property. The terrain, which includes alpine bowls, gladed trees and an extensive road network, is ideal for both catskiing and ski touring. "We have always known our property is great for touring and are very excited to offer the opportunity to a wider audience," said guiding manager Niki LePage. Multi-day stays will include all food and accommodation. Island Lake will offer packages for all levels of skiers from beginner to expert. Ski touring will be available as single day trips or as two, three or four day tours starting in April. Each day starts with a snowcat-ride into the ski terrain to get as much elevation as possible.
Island Lake Catskiing is located in the Lizard Range of the Canadian Rocky Mountains, 10 kms from Fernie B.C. Island Lake offered ski touring in the mid 80's and for the past 24 years has been providing catskiing experiences for skiers and snowboarders.
For more information, check out our Island Lake Catskiing Listing >>>