Keep on top of your Christmas Shopping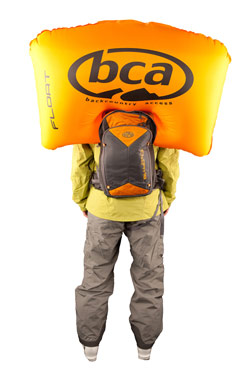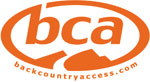 This holiday season, give the gift of safety to the powder enthusiast on your list. Over the past few years, avalanche airbag systems have grown rapidly in popularity, and we can see why. The float line from Backcountry Access helps to greatly reduce the chance of burial in an avalanche, and that is the key. The most time consuming and labour intensive part of an avalanche rescue is the excavation of someone under the snow surface. By keeping you on top of the slide, float packs help minimize this part of the rescue. This should never take away from the need for education, training, and having the proper gear, but it is another amazing tool in your toolbox.
The Float 18 is a new addition to the Backcountry Access float pack line. The pack is slightly smaller, but the 150 litre airbag system is the same in the Float 18, 30, and 36. Affordability and a smaller profile design make this pack ideal for the sidecountry and mechanized ski crowd, as well as people looking for a minimalist approach to their gear. Offering 18 litres of gear storage and essential features such as internal shovel and probe pockets, helmet and diagonal ski carrying systems, and an optional snowboard carrying system, this is pack takes you from adventures on the backside of the ski hill to your next Catskiing expedition. BCA utilizes a highly efficient compressed air system that is easily refilled at you local shop, such as Union Cycle in Kelowna, so there are no worries about buying expensive refill cartridges once the airbag has been deployed.
Check out the whole line of float packs from Backcountry Access online and find nearby retailers here.
Check out the Video of the Float 18 being deployed ( Just below the gallery ).
{gallery}Gear/BCA/Float18{/gallery}