Big Red Cats to open 2 new mountains for 2009/10
2 mountains...

Big Red Cats announced it will open 2 new mountains for cat skiing and riding for the coming winter 2009/2010. Guests that ski with Big Red Cats will now be able to ski 7 summits of untracked powder. The addition of the 2 new mountains will be Big Red Cats 6th and 7th mountains, and are called Claw Mountain and Mt China . The 2 new mountains will open up about another 3,000 acres of skiable terrain. This will allow Big Red Cats to use virtually all of its nearly 19,000 acres of terrain. The new mountains will also open about 100 new runs that have never been skied before. Big Red Cats also plans to do extensive glading for the coming winter. Click the "Read More" for all the juicy details...
Big Red Cats also announced the 7 summits challenge. Only advanced and expert groups of a full 12 people will be able to sign up for the 7 summits challenge.. This will involve a quest to ski each of the 7 summits in one day. Those groups that achieve this will receive a limited edition 7 summits T-shirt and a CD/DVD showing some of the best runs of the day. Only 1 group per day will be allowed to attempt the 7 summits challenge in one day. Guests that do not have a group of 12 will be able to sign up for the 7 summits tour - this will available for experts only, and will normally involve skiing over 20,000 vertical feet in one day in some great challenging terrain in a quest to ski all 7 summits.
Big Red Cats
is the only Cat skiing operation in BC to offer separate levels for experts, advanced, and intermediate skiers and riders each day.
Big Red Cats
is also unique in that it is the only operation where guests can ski off every aspect off every summit. Winter 2009/10 will be
Big Red Cats
5th season of operation, each year
Big Red Cats
has adding more terrain and more ski runs. For winter 2009/10
Big Red Cats
will have over 450 ski runs spread out over about 19,000 acres of terrain. For more information call e-mail Kieren or Paula Gaul at
This email address is being protected from spambots. You need JavaScript enabled to view it.
Big Red Cats
is offering an early season special until the 30th June. Free accommodation! staying at the
Red Shutter Inn www.redshutter.ca
for each day of cat skiing booked. Minimum 2 days of cat skiing Must be booked. Must pay in Full by 30th of June to get this special.
A picture of the New Claw Mountain is shown below.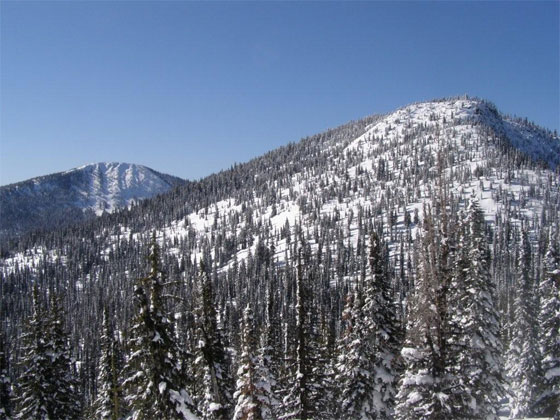 Big Red Cats is conveniently located just a few Kilometers from Rossland BC and Red Mountain and an easy drive from Nelson and Whitewater BC.
To get your mojo going, here are some pics from our last adventure to Big Red Catskiing in the 08-09 Season....
{yoogallery src=[/images/stories/brcapril04/] height=[80]}