Catskiing.ca Photography featured at the Toronto Snow Show
Using BC Powder to get the East Stoked!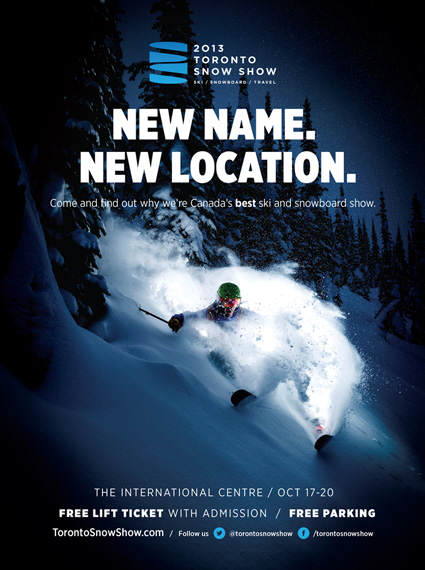 We just got the word that the marketing execs at the Toronto Snow Show have chosen to use one of our images as their feature branding for the 2013 event! We are very excited that they reached out to us to use some of our unique powder imagery to re-brand their show.
The shot they chose is a very dramatic strobe shot taken in the deep pow at Valhalla Powdercats near Nelson BC. Our friend Sean Mirus from Schwietzer Mountain in Idaho is the skier in the shot our very own photographer Geoff Holman is behind the lens.
Thanks Toronto Snow Show. We hope to ski some lines with some easterners this season!
For more info on the show:
Twitter: @torontosnowshow
Facebook: /torontosnowshow