Dashing through the snow at Big Red Cats
The season is off to a strong start at Big Red Catskiing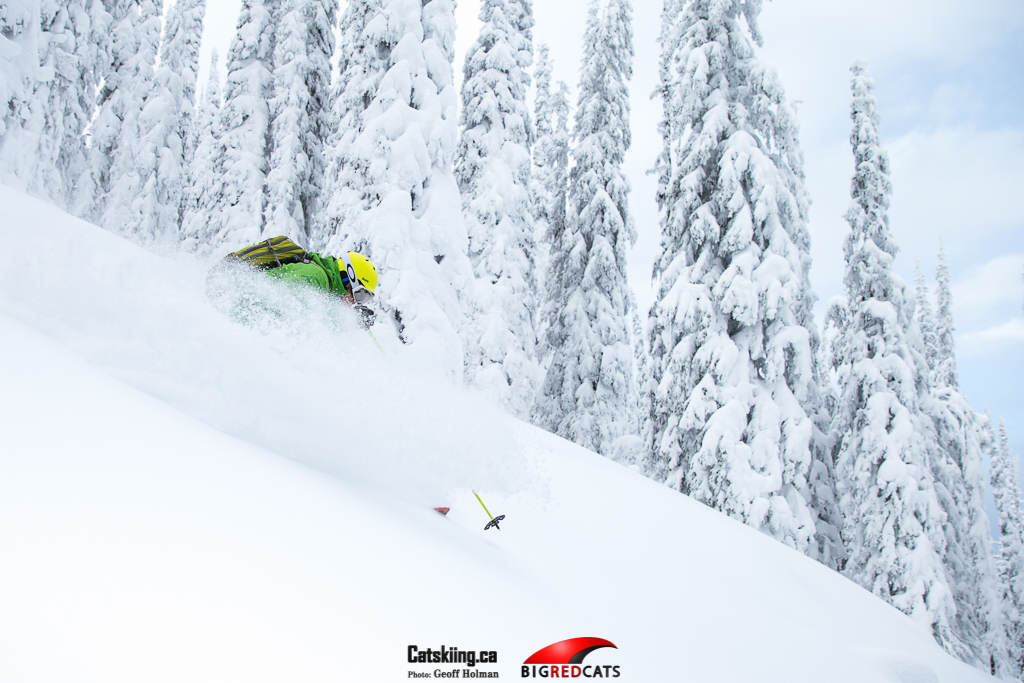 It is technically early season in the skiing world but you wouldn't know it up at Big Red Catskiing near Rossland BC. We have been hearing the stories of epic powder dumps and rapidly accumulating snow bases across BC so we had to check it out for ourselves.
Our first catskiing trip of the season happened on December 11th and Big Red Cats was the place. This wasn't their first day though...they have been running cats since the last weekend of November! As a result, they have an early road network built like no other early season which got us to many new skiing spots; even some runs that were skied for the first time.
We have been skiing Big Red Cats since the year they opened and have never seen a December like this. Normally we would expect that we would see some exposed rocks, stumps, alder and other reminisce of summer. But not this season. No, this year it is all powder and we aren't complaining. In fact, we had an incredible day filled with powder bowls and tree skiing. We even found a few things to huck ourselves off!
This season we were reunited with Bob Legasa and his crew from Freeride Media. Bob hails from Sandpoint Idaho and is a regular visitor to BC for catskiing and heliskiing. We always enjoy skiing with Bob and his crew and had another day for the history books. We will be talking about this opening day for years to come I am sure.
We are stoked for what the rest of the season has in store for us. We can confidently recommend that if you are thinking about some early season catskiing that you should give Kieren and Paula a call at Big Red Catskiing. They are set up and skiing and have some fantastic early season promos to help you get your powder fix in. Besides, who doesn't need an early Christmas present?!
Until then, check out our photos from the day. Enjoy!
[widgetkit id=20]