Dashing through the snow at White Grizzly Catskiing
Christmas came early this season with plenty of powder!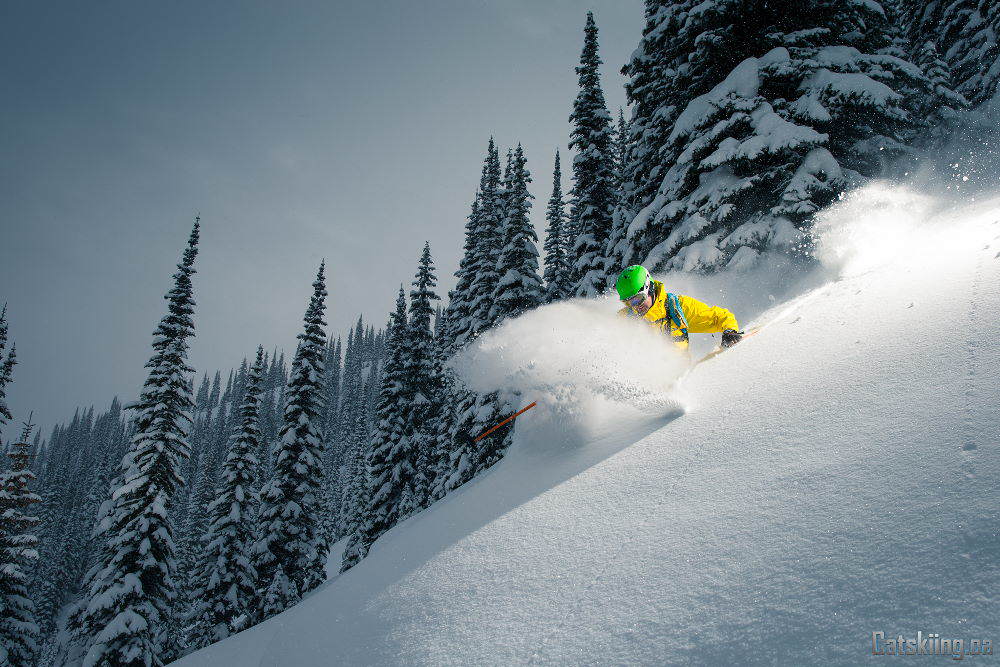 We have officially started catskiing season here in BC and we did it up right. This year we kicked off the powder season at White Grizzly Cat Skiing in Meadow Creek BC. Some areas of the province have been blessed with early season snow while others are still doing the snow dance. White Grizzly is one of the places that has been consistently hammered early on.
Our trip started on December 18th with skiing on the 19th and 20th. Down low in the valley there wasn't much snow to speak of so we had to rely on the reports from skiers that were out the day before. It is sometimes hard to tell if they say it was awesome to make themselves feel better of if it truly was awesome. The looks on these peoples' faces were hard to fake. It looked like we were in for a treat.
After a night in the cozy White Grizzly lodge and some excellent food in our bellies we were off to discover what they White Grizzly terrain had to offer. We found steep tree runs, drops and features everywhere and an abundance of early season powder. The next two days were a blur of pow, trees, steeps, rocks, laughs, beers, hot tubs, food, stories and good times. Thank you to Brad, Carole and all of the staff at White Grizzly for making us feel at home and showing us the goods on the mountain.
Here are a few shots of the trip so far. We are still editing and going through the footage. Enjoy and stay tuned for a full review of White Grizzly Cat Skiing.
[widgetkit id=39]