Day 2 at SWS. Just when we thought it couldn't get any better...
Our second day at Selkirk Wilderness blows our minds!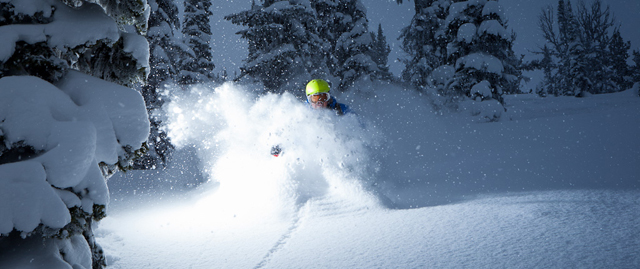 We just got back from a two day adventure to Selkirk Wilderness Skiing in Meadow Creek BC and it all seems like a dream. Day 1 was amazing, full of powder, sunshine and a mixed bag of snow, cloud and...did we say powder? We went to bed expecting more of the same the next day but to our surprise it has snowed even more!
Our guides Jeff and Rob had us organized and out the door early so we could get to a place that hadn't been skied in almost three weeks: Lightning Ridge. (Remember, it has been storming in the BC interior all March) Our first run down Cadillac off the ridge was mind blowing. The snow was light and thigh deep. Since it was so good, Jeff insisted on another lap...and then another and then we just decided to session the whole ridge for the rest of the day!
Definitely one of our best days in the backcountry. We will have many more shots to show you over the next few days, but for now these will have to do...
Oh, and there may be a few spots left from now until the end of next week. Get it while the getting is good!
Call 1-800-799-3499 to fullfill your powder dreams. Make sure to tell them Catskiing.ca sent you.
[widgetkit id=6]