New lines in the Caribou Bowl at Valhalla Powdercats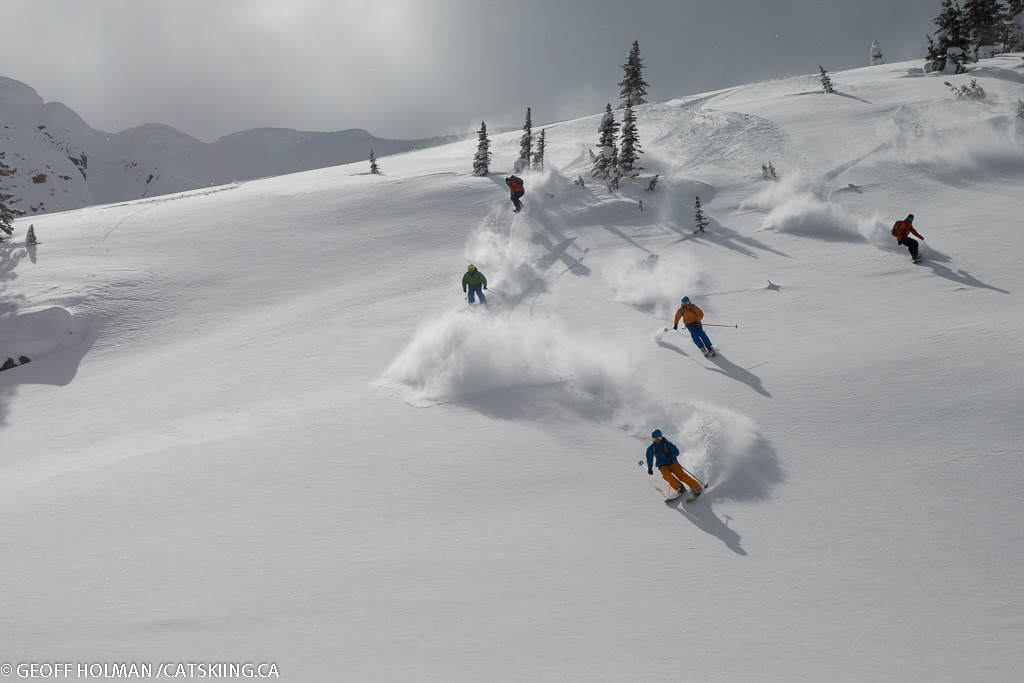 Today we were treated to an adventure of exploring new terrain and skiing new lines, some that have rarely been skied before. Valhalla Powdercats has just recently started to open up a new area of their terrain called the Caribou bowl. It is a vast alpine area with bowls, rocks, and steeps. From what we've seen, it's a place we will definitely want to come back to.
We also had the pleasure of skiing with a pair of Dutch ski journalists, Julie and Caroline of Juulski & Carolinevanthoff Photography. They were drawn to BC by the snow, and from the looks on their faces today, I think they like it here.
Here is a taste of the pictures we collected in our journey today.
[widgetkit id=34]