Fresh Snow, Fresh Skis - Testing the 2011 Skis at Big Red Cats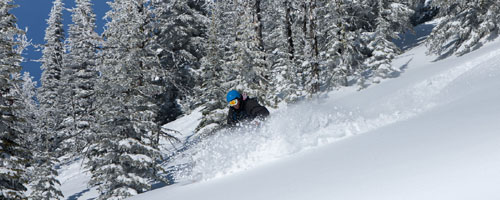 In many places arcoss BC there had been a bit of a snow drought. Down in the valley's spring was pushing winter out the door. That is, until the storm that rolled in on March 10th and lasted for a few days...
We were lucky enough to find ourselves at Big Red Cats with a cat load of the 2011 Powder Skis. You see, we were on a quest to test the best of the best for 2011. And what a test this was! Fresh snow with more dumping on the first day and bluebird skies on the second day.We are going to have full reviews of the 2011 skis from Salomon, Rossignol, Line, Crown, Blizzard, and Movement in the coming weeks so check back with us regularly.
If you are thinking of getting some end of season turns in, let these pictures below be proof that the getting is good out there. Check out Big Red Cats online for some last minute deals: www.bigredcatskiing.com
{yoogallery src=[/images/stories/brcmarch12] height=[80]}