It's the First Day of Summer...
Which means tomorrow we begin the descent into WINTER!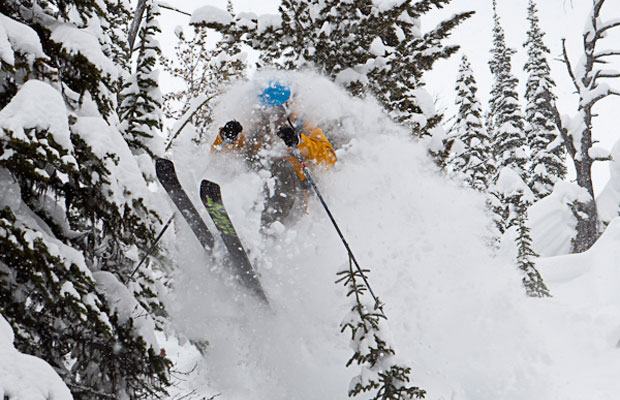 Some people think we are sick. Not because of all the powder skiing we do while they are working, but because it is the first day of summer and all we can talk about is our next powder adventure. That's right, it is getting hotter and all we can think about is predicting when the season will start this winter. In fact, the Catskiing.ca crew were all together on the weekend having a BBQ with our families and it only took half of a beers worth of conversation before we decended into talking about our catskiing adventures for the upcoming season.
So I am sitting here in the sunshine having a coffee and the image that keeps popping in my mind is the one above from one of our epic days in the BC mountains last season. This particular image was taken by our resident photographer Geoff Holman on a run that Jason and Leila led us down at Selkirk Wilderness Skiing. The instructions at the top were to ski this one from top to bottom, so that is what we did!
Here's to summer and to the days getting shorter as we slide into winter!