Selkirk Wilderness Skiing - A Day in the Life
Getting away from it all to find it all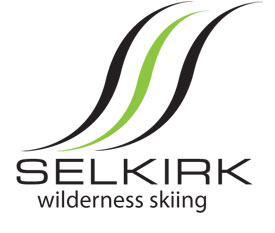 "Woke up, jumped out of bed
Thoughts of powder ran through my head
Found my way down the hall and drank a cup
And looking up, outside was great
Found my coat, grabbed my hat
Made the cat in seconds flat
Found our way up the hill and felt the stoke
And as the guide spoke
I went into a dream
ah...."
As we reviewed footage we realized how we are the lucky ones who have made the grade. Instead of making a video of the incredilbe skiing to be had at SWS, we realized that we had some great shots of lodge life and wanted to show you what that is all about. You see, the people at Selkirk Wilderness have had almost 4 decades to fine tune life at their operation.
Waking up at Selkirk Wilderness Skiing is a special thing. Wandering down the hall to the espresso machine with smells of breakfast filling your sense. Your mind drifts as you take in the view across the Selkirks and Purcells. Everyone in the lodge is waiting in anticipation for the powder day to come, but at the same time everyone is relaxed by the environment that SWS has created. They have made the morning routine part of the catskiing experience rather than just something to get out of the way to go skiing.
After a day raiding powder stashes with Selkirk's guides your last run lands you right at the door step of the SWS Lodge. Before heading inside it has become a tradition around the lodge to hang out on the porch and relive the day with your catskiing friends. The stories of how deep the powder was and how high the drops were seem to get bigger and deeper as time progresses. Enjoying beers and appies after a day in the powder at SWS will form friendships that last years.
Back in the lodge we enjoyed another world class dinner prepared fresh using locally sourced food. The dinning is family style which is a given at a place like Selkirk Wilderness. More stories, more laughs carry us on into the evening where we play heated games at the pool table and belly up to the bar for more drinks (our favorite is the CatBomb - a mix of whiskey, Bailey's and Nelson Brewery Black Heart Oatmeal Stout!)
We have had a couple trips to SWS already and are looking forward to a lifetime more. We can even see bringing our kids here when they are older like generations have before. At Selkirk Wilderness the skiing is always great. Although conditions may vary from year to year one thing remains the same: the Selkirk Wilderness experience.