If you think it doesn't snow in March, you'd be wrong!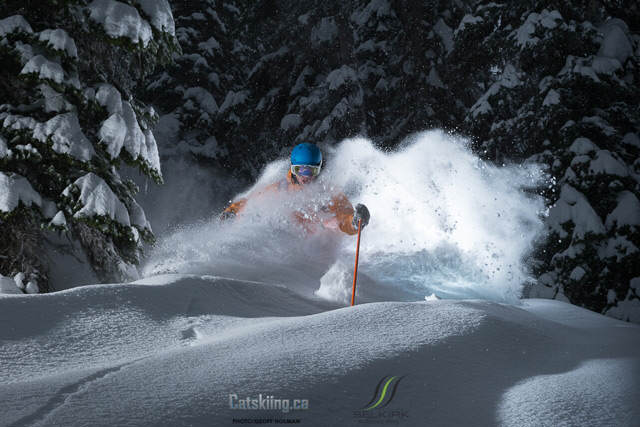 There is something amazing happening in the deep parts of the Kootenay region of BC. At 6am in the morning we woke up as the snow just started to fall. As I write this is 12 hours later and the snow still hasn't let up. In fact, it is snowing even harder.
Our second day here at Selkirk brought us run after run of perfect Kootenay smoke and we ate up as much as we possibly could. We did a three-run session in Midnight Bowl that was just this side of epic and then Kevin and Jenneka (our guides) took us over to SWS's famous Bunga Bunga to polish off the day. Long vertical, big trees and deep powder were on the menu for the day.
Tonight we are being treated to a meal prepared by David Hawksworth of Hawksworth Restaurant in Vancouver BC. We got a few runs late in the day with David and his head chef Christian and those boys know how to rip!
The lodge is buzzing with anticipation for tomorrow and by the looks of the storm dumping down outside it is going to be wild.
SPOTS AVAILABLE!
By the way, Selkirk Wilderness Skiing still has some spaces left at the end of March. 3 Day and 5 Day Tours. Take it from us, the powder is insane and you will be glad you came! Tell em we sent ya!
[widgetkit id=28]