Meadow Creek featured in Westworld Magazine
Selkirk Wilderness and White Grizzly show off their hometown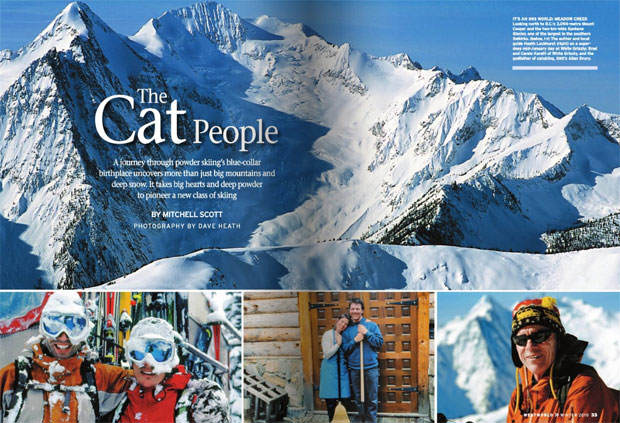 Selkirk Wilderness Skiing
and
White Grizzly Catskiing
were recently featured in
Westworld Magazine.
The article was written by Mitchell Scott, with Photography by Dave Heath. Westworld is a publication of the British Columbia Automobile Association
(BCAA)
and it's a great source for travel tips, once-in-a-lifetime adventures, day trips, and more things to do in British Columbia. This feature article focused on the town of Meadow Creek, which is the home of these two catskiing operations. Also, as you may or may not know, Meadow Creek is the birthplace of catskiing. This took place nearly 40 years ago with catskiing pioneer Allan Drury.
Read the article online here (page 32)
, and find out why Meadow Creek is a tucked away town that you may want to see this winter.