We had been skiing with the great crew at Valhalla for a couple of years, but this was our first trip to the new tenure they had got for themselves. We were going to miss the old terrain because we had made some of our favorite tracks there, and not to mention the year before we were skiing on 60 cms of snow that had accumulated from the previous week. What we were missing in the old terrain, was met with a whole new variety just a few mountains away.....
Although some of the terrain was off limits due to an avalanche hazard, they got us into some sweet descents into some amazing chutes and trees. I remember us all looking at each other with wide eyes as we stared down Barry White (that is a run, although it would be cool to run into the Sultan of Smooth Soul up on the mountain), and dropped into some great steep chutes. The runs face all kinds of different aspects, so there is snow to be found even after a week of sun.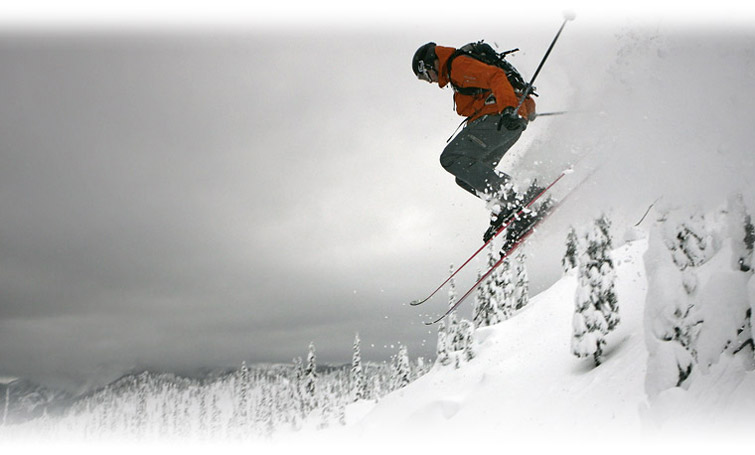 There is a mix of all types of terrain, from tight and open trees to the steeper and narrower more advanced runs. As you ride the cat up the ridge of one of the mountains, you make your way across this spine that has many great drop off points. There are great trees runs on one side, and the other side is just rock bluffs and chutes all the way along that open up into a bowl. Unfortunately we were a week early, and they hadn't pushed the road in to the bottom of that area. That will be one thing I will look forward to until I get to ski there again.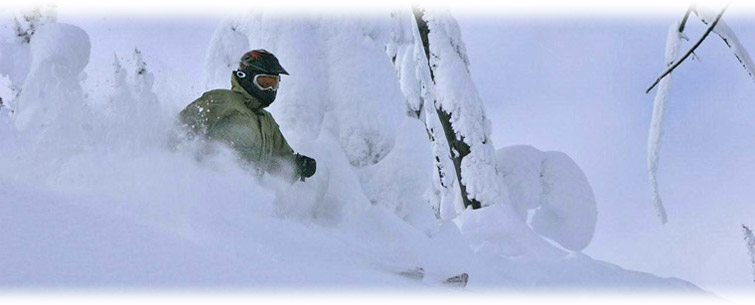 The staff were awesome and always trying to match the terrain with the skiers ability in the group. Two of our guides, Greg and Joe, were very good at selecting our runs based on our ability and the kind of terrain we enjoyed. The schedule for the day was very dynamic, and we were able to move around to different areas as the conditions permitted.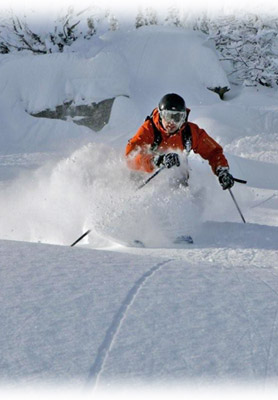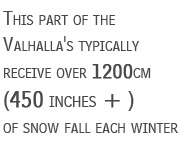 Make sure to show up early and get a hot cup of locally roasted coffee before the school bus ride to adventure starts, yes a good ol' school bus.
The base lodge where you meet up is at the junction of Route 3 and Highway 6 in South Slocan between Castlegar and Nelson. It is about a half hour drive from either town, so the choice is yours. After meeting up with your group there, it is a 45 min bus ride up to where the cat is parked. This part of the Valhalla's typically receive over 1200cm (450" +) of snow fall each winter with a normal snow base of 2.5m to 4m + (8' to 12') deep depending on the time of year. The runs vary in length from 1200' to 4000'.
If you are looking for a nice town to hang out in during your down time, we definitely recommend Nelson. The Heritage Inn is a neat piece of Kootenay history with comfy rooms for a very reasonable rate. It is central and within walking distance to dozens of restaurants and pubs. You might want to pack a bag breakfast, as some days the hotel restaurant is not open early enough for you to eat and make your cat time.
Tasty steaming Mexican delights can be found at the Manzanita restaurant (right off the main drag). I would save this for after your skiing experience as a large dose of this southern hospitality may make you want to lay down for a few days.
Read more about Valhalla Powdercats, get the info to plan your next trip!