What was awesome got even better!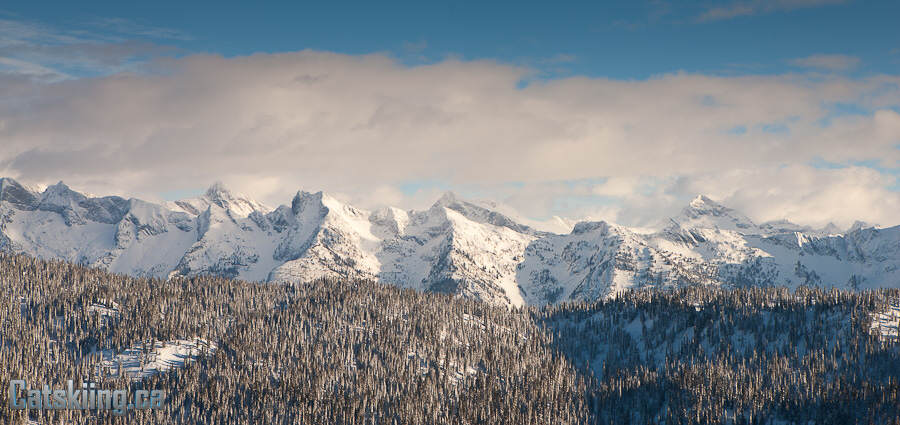 Our first trip of the season is now over and we are back to the harsh realities of the real world. But the images from our past two days at Mustang Powder are still burned into our minds. It doesn't help that Geoff, our photographer, filled an entire memory card on his camera this trip. Everytime I take a break from work I find myself starring at shot, after shot, after shot...
The photos in question chronicle our two day trip from December 5th to December 6th. They tell a story of epic early season snow that blanketed the nothern Monashee range. Mustang is always the first operation open each season and this year guests were treated to a base that was just shy of 2 metres (over 6 feet!) at the lodge. Who knows how deep it was around the terrain we were skiing, but we can tell you this: there is a lot of snow up there.
These shots also tell the story of the terrain that can be found up at Mustang Powder. We were guided around to everything from open bowls, evenly spaced trees, pillow lines, rocks, drops, chutes... you name it, we skied it.
We want to thank Nick, Ali and Jess for making this trip happen and to Bruno, Heidi, Zoe, Steve, Jack and Larry for guiding us to some incredible terrain and keeping us safe. Mustand Powder is a top notch operation and we will have many stories posting over the next few weeks about our experiences on this season's trip.In the meantime, enjoy the photos below:
{gallery}mustangdec56{/gallery}