Nice view from the Mustang Powder Lodge
Early season is shaping up nicely at Mustang Powder Catskiing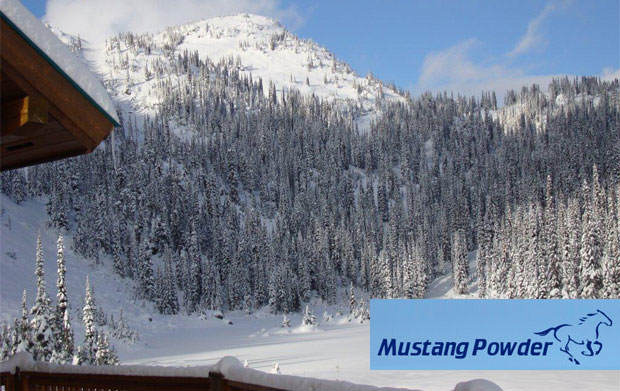 We woke up this morning to a nice little email from our friend Mark at Mustang Powder. Apparently things are looking pretty sweet today (as you can see in the photo above!) This picture was taken on November 10th, 2011 from the deck of the Mustang Powder Lodge. They are sitting around a 1 Metre base and climbing. According to Mark's report, they have the cats tracked up, the guest passenger boxes are getting installed and the finishing touches on a few lodge upgrades are nearing completion. All to create the best guest experience possible!
Mustang Powder Catskiing has their first trips heading out in about 3 weeks. We have skied early season at Mustang and it does not disappoint. The range they are in seems to get copious amounts of snow even if there aren't any signs of the white fluffy stuff in the valley.
Stay up to date on the snow progress at Mustang here: www.mustangpowder.com
There, now try getting some work done now that you have seen this photo! It's coming...LET IT SNOW!