Open Season at Big Red Cats
Pre-Season Special - Book a Full Cat for just $199 a person!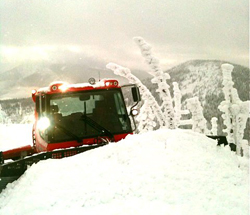 Big Red Cats in Rossland BC has the snow! They have been hard at work building roads so all they need is 48 hours notice, and we can round up the team and get you and your friends out skiing and riding!
Here are the deals leading up to the season:
$199/person for full cat of 12 before December
$250/person for full cat December 18th-24th
$299/person for full cat December 26th - January 14th
$350/person for full cat January 15th onwards
Continue Reading to check out a video of Richard the Cat Driver building the road to the top of 3rd bowl. Lookin' Sweet!