Warm, Dry, Fuzzy... Tough, Tactile, Trendy?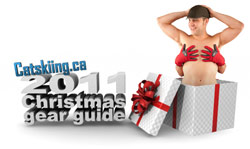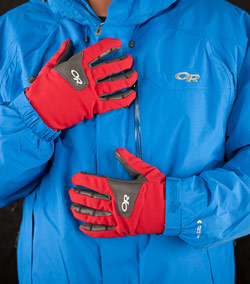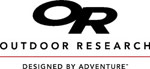 Gloves and hats may be some of the smallest articles of clothing you own, but they make the difference between an awesome ski day, and spending time in the lodge trying to thaw your hands out. Nobody goes inside because they say, "I can't feel my abdomen!" But fingers and ears are a different story.

I love all leather gloves for the comfort and warmth, and the Crave Glove delivers. Even after a long day on the snow, if you're wearing the these gloves, you'll still be pining for powder. Built with the waterproof protection of a Ventia insert and the supple dexterity of all-leather construction, and constructed with FlexAction™ articulation that matches your hand position while skiing, these gloves are the ultimate in under-cuff comfort.

Leather, Gore-Tex, and Primaloft, the only thing that the Warrant glove is missing is a feature that makes you ski better. This is a bombproof glove with a leather palm that ensures a firm grip on your pole, even while wet, and articulated, compression-molded padding protects your digits from impact as you bust through the trees.

The Stormcell will be your best companion on those milder days when you are slogging through the slush, and beg for a glove you don't have to wring out. With quick-dry, synthetic leather Clarino palms and fingers for greater tactility - especially in wet conditions - and stretch woven fabric with a waterproof/breathable Gore-Tex insert, the StormCell will keep your hands dry and happy all day long.

Get your Wool on! The Flurry Glove has a wool/nylon exterior that pulls moisture away from the skin, while the soft fleece interior provides the ultimate in cozy, warm comfort. Palm and finger grips also help you hold on to your coffee as you use these comfortable liners to drive to the local hill to catch first chair.

The ultimate tool in versatility in moderately cold conditions is the Stormtracker glove. Low-profile Windstopper Soft Shell fabric deflects biting gusts, and a tricot lining retains valuable heat. We liked the feel of them a lot, although they do fit a bit snug, so you may want to go up a size. If you are looking for a durable, nimble glove that performs well in moderately cold conditions, the StormTracker is for you.
This is just a taste of the OR glove collection. Many of their styles come in both men's and women's versions. You could easily find a pair for everyone on your list.
{gallery}Gear/OR/Gloves::::2{/gallery}