Outdoor Research Side Country Igneo
sheds snow and water like a hippy vegetarian running from a Burger King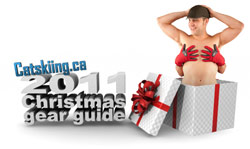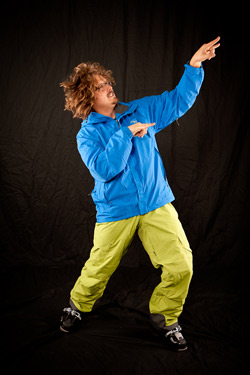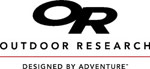 Outdoor Research has been in the outwear business for a long time, and a frontrunner for sure. New to their lineup over the past couple years is the Sidecountry Ski line. Same OR quality and Infinite Guarantee, just with new features like powder skirts, lift ticket holders, music player pockets, and more. The little types of things you would use Catskiing, Heli skiing, or at your local ski hill, as well as doing laps in the backcountry. Just don't ask it to pay the rent, or help you find a used car. That part of the ski bum lifestyle is up to you.

The sidecountry line features a few jackets that have light insulation, but are still highly breathable. Great for those days where you stuck hanging on a frozen chairlift, waiting for the operations guy to get the chairlift running again, and you on the ground. The Igneo Jacket and pants are a mainstay in this line that we can see ourselves using for years to come. Cold weather calls for things like waterproof/breathable 2 layer Pertex Shield fabric and a front zipper with a storm flap. The Pertex outer fabric sheds snow and water like a hippy vegetarian running from a Burger King, while the outer layer also stands up very well to abrasion and tears. We just spent two days brushing through some early season trees, and not one hole or tear was to be found. And if we can't break it, we think you will do just fine with it.

The Igneo Pants, like the jacket, have strategically placed insulation to keep you warm in all the right places, yet adjustable ventilation to help you stay cool when hiking up past the lift for that fresh line. The pants and jacket both feature a relaxed, sidecountry fit, as well as integrated RECCO reflectors for added safety. If you are looking for one set of clothing to take you in many different directions, then the Igneo line is for you.
{gallery}Gear/OR/Hard{/gallery}