Powder and Pillows at Monashee and Valhalla Catskiing
Level 1 Productions gets treated right by La Nina in BC's Backcountry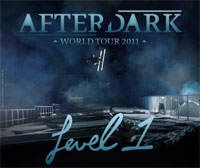 If you haven't checked out After Dark by Level 1 Productions yet, this little teaser should be just enough to get you to head on over to itunes and download it. Level 1 has been releasing webisodes lately to promote the film called Extra Dark. They go a bit 'deeper' into the footage that they caught from last season's epic La Nina spell.
In this Exrta Dark #8 BC native fxq7gh Bibby and crew head out to Monashee Powder Cats and Valhalla Powder Catskiing in search of some deep pillow lines. Judging by the above video, they found what they were looking for...in the words of fxq7gh, "this is some of the deepest snow I have skied."
Enjoy the video and definitely check out After Dark. It is a quality production with some obviously awesome footage.
For the full story from Level 1, Click here...