Powdys a Plenty at Valhalla - Day 2
We were treated to more Powder on Day Two at Valhalla Powdercats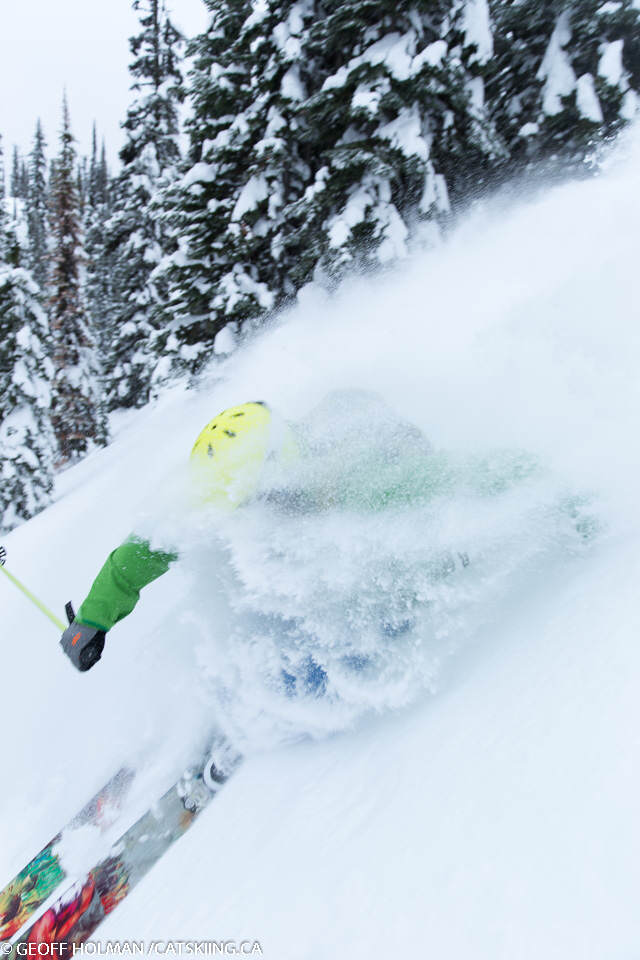 Day Two of our Valhalla Powdercats trip and we got even deeper into their terrain. Never before have we been this far back this early in the season. BC was treated to a serious amount of early season snow which has blessed the mountains with more snowpack that usual. This is a bonus for those of us into catskiing!
We can't remember what run the above shot was taken on but that doesn't really matter. Everywhere was deep and soft and our entire cat loved every turn. We had a couple over from England join us today on their first trip to BC, their first trip to the Kootenays and their first trip catskiing. The look in their eyes told us that they will be back in our neck of the woods. They couldn't have picked a better season to come try out what this area has to offer.
Our lead guide and operation manager Tyler and our tail guide Carla gave us another remarkable day in the backcountry. Can't wait to see what tomorrow brings us at Valhalla Powdercats...