A new cat operation is opening this season in BC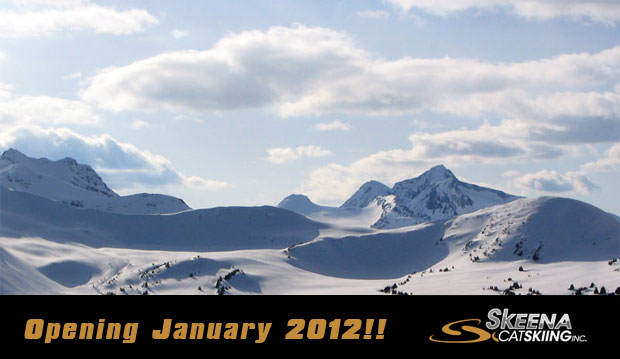 Opening in January 2012 to powder enthusiast, Skeena Cat Skiing will be operating on North America's 2nd largest heli/cat skiing terrain. They are located just northwest of Smithers BC which is known by BC locals as a place that consistently gets A LOT of snow! We are excited to welcome Skeena Catskiing to the industry and are looking forward to seeing some more pictures and videos of their operation as the season unfolds.
If logging first tracks is your thing, then booking a trip to Skeena Cat Skiing early this season is for you. They are offering an early season booking discount if you book your trip before September 30th. Give Lynn a call and let her know the crew from Catskiing.ca sent ya!
For more information on Skeena Catskiing, check out their profile here: Skeena Catskiing>>>