Snow and Glading at Selkirk Wilderness Skiing
New snow and chainsaws, what more could you want!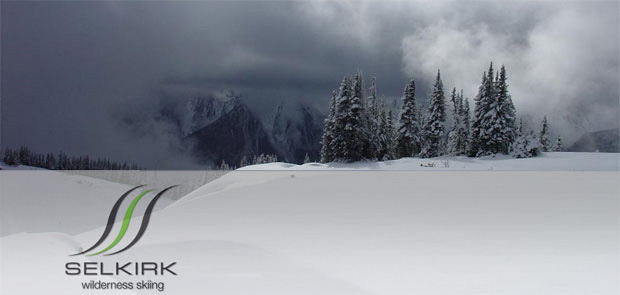 The Crew at Selkirk Wilderness Skiing dropped us a note to tell us what has been going on up in Meadow Creek. As you can see in this picture from last week, the snow is falling and starting to build up. They also had their glading crew out working to clear runs this fall so you can get the most out of you time skiing at SWS.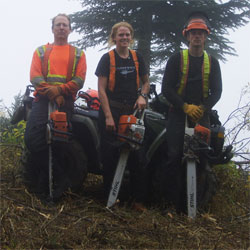 "Selkirk Wilderness has been committed to its glading program since the mid 80's and it is one of the reasons that the lines back to the lodge are so epic. Along with the forecasted "La Nina" snowfalls, all aspects of the mountain should be in great shape early in the season. Our saw crew has just finished four weeks improving the runs on Meadow Mountain. Most of the brushing and glading work was done on the front side of the mountain this year, from the A-frame down to the lodge. The work done spacing the trees to the perfect distance will make the journey home even more fun: returning guests will notice wider, cleaner lines on Lower Rolling Thunder, Brummit's Gully, No Name, and Home Run. See you when the snow is deep!"