Snow is piling up at Mustang Powder
More reasons to book your catskiing trip there this year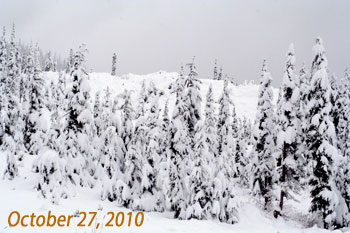 Mustang Powder is an amazing multi-day lodge operation located just outside of Revelstoke, BC. The snow is starting to pile up in the mountains, and that gets us pumped for the upcoming season. We just received this great update from Rob at Mustang Powder, and wanted to share it with you.
After another busy summer and fall at the lodge, the snow has started to fall. These pictures were taken last week and with 50 cm's already on the ground and more in the forecast, we're starting to get very excited for the upcoming season.
We've once again added new terrain for the upcoming season, this time pushing south into a new zone called 'Broadway'. Here you'll find open east aspect runs along with some gladed southerly tree shots. There are also some steep chutes that will entertain the stronger skiers when stability allows us access to them....
We have also purchased a new Pisten Bully 600 snowcat. With 400 horse power this machine will climb fast and provide lots of skiing each day. The newly designed passenger cab has all of the seats facing forward and two doors for more efficient unloading. It also has significantly more windows so guests will have a better view.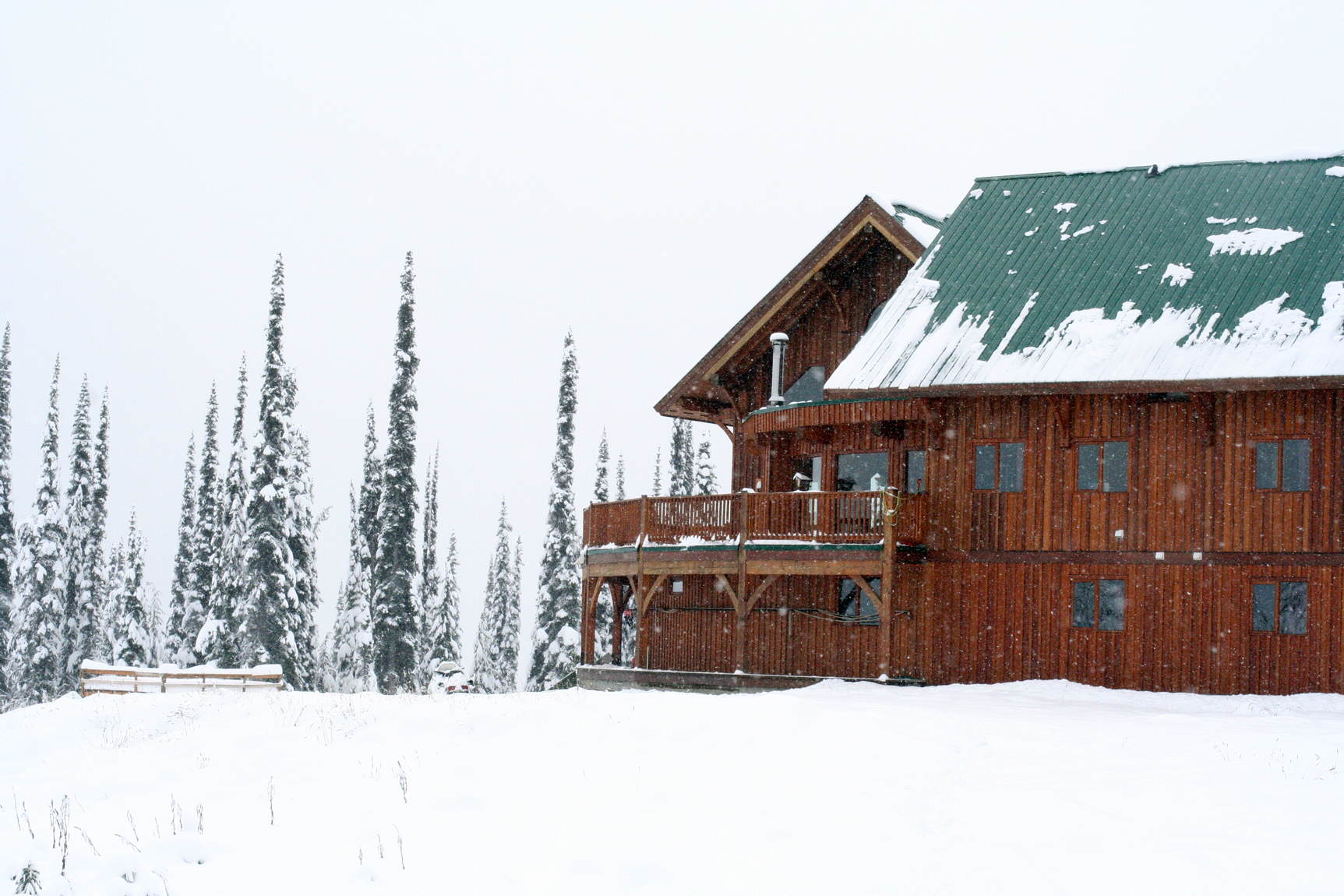 On top of all this, this season we will be taking cat skiing to a new level, with our 'Small Groups, Steep Chutes' program. This new ski program is aimed at giving strong skiers and boarders access to the challenging terrain that they love. With only six guests and two guides it will be a nimble group that will be able to move fast and ski hard. This program also includes some climbing – with touring gear – from the snowcat drop-offs up to the entrances of the steep chutes and challenging terrain nearby.
With all this to look forward to and a lot of snow forecasted for this winter, we can't wait to get the season underway!!!