A March Storm Cylce Brings Powder Powder Powder!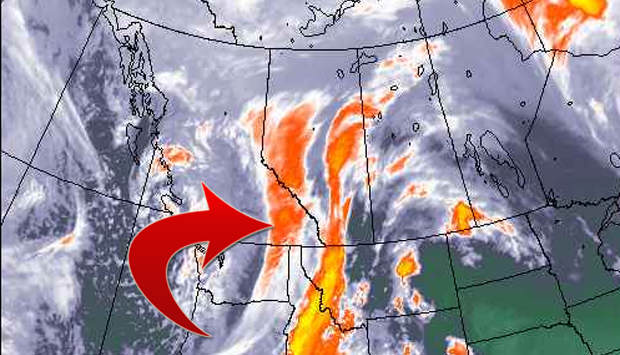 As I sit here and write this post, it is currently sunny outside my office window. However, there is white stuff all over the hills. It is a sign of the snow storm activity that is hitting British Columbia right now. My phone has been buzzing all morning with reports from Whistler adding up to 75cms in the last few days, my old hill Manning Park Resort stacking up 48cms in 48 hours. But if you look at the image above you will see where the crux of the precipitation is right now. It's the Kootenays.
In particular the snow is dumping on the Selkirk and the Purcell mountain ranges. Reports from Big Red Cats say 'Out of the Office, will return calls tomorrow'. Stellar Heliskiing reports another 20cms on the 80-something they got last week. Selkirk Wilderness Skiing is reporting tonnes of March snow with more pounding down right now!
And that is what gets up particularly excited. The report from SWS makes up jump up and down in our office chairs because we are headed their this Sunday for a little 2-day adventure. We went their last year and were blown away at the foot of snow that dropped the day before we got there and now this storm looks like it is hitting just right!
We will let you know how it is :)
Oh, and if you are interested in checking this powder out for yourself, SWS has a 3-Day intro package on for the end of March. Save 20%! Click here for more details.