Superfantastic Powder at Valhalla Powdercats
Day One of Three and the Powder is a plenty!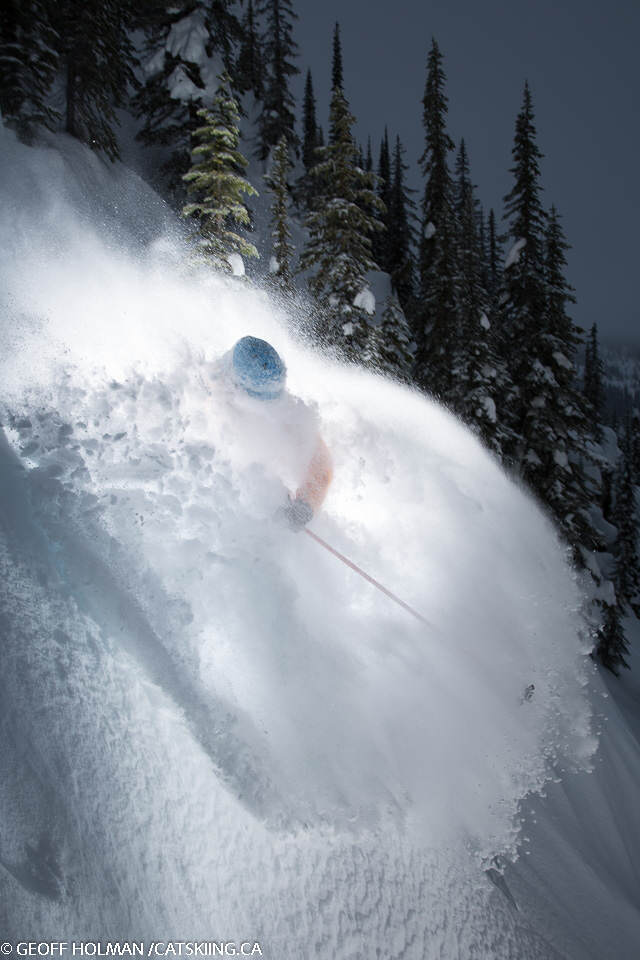 You often hear people say that a picture is worth a thousand words. Today at Valhalla Powdercats we got a full memory card full of those kind of pictures. The sample you see above is from a super-fantastic rip down a run aptly named Pick-a-Pop. There are spines and powder pillows all the way down the slope.
It was only day one today of a three day excursion to Valhalla Powdercats and things are looking very promising. We are out here with a group from Freshair.ca and the getting is good. A little more snow fell today and the temps are perfect.
If you haven't got a trip booked to Valhalla yet you had better get on it. Or you can always enter our contest and get out here for a lot less cash!
This is just day one so stay tuned for more pics, vids and stories coming out of Valhalla this weekend.