The Icebreaker Kodiak Jacket – Water Resistant RealFleece
This oughta make the sheep jealous!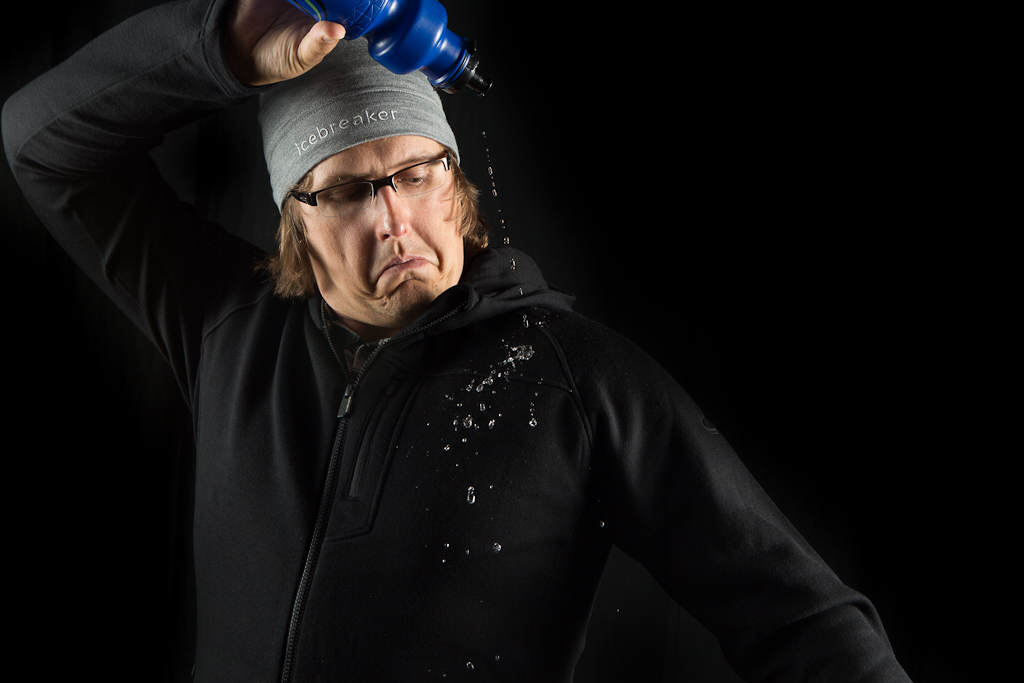 We are huge fans of Icebreaker Pure Merino here at Catskiing Canada. We have been using the ultimate no-stink garments for years and are happy to report that their technology has made our road trips much more pleasant. Over the past few seasons, Icebreaker has been adding more and more fashion pieces into their line up to attract the mainstream shopper, but they haven't gone slack on the technology.
Enter the new nanotechnology Kodiak Hood. That's right, nanotechnology. It makes me think of robots, computers and eventually the Terminator. But Icebreaker has taken nanotechnology and applied it to their RealFleece line of clothing. What nanotechnology does when combined with Icebreaker RealFleece is make a garment that is warm, dry, and now water-resistant. Water-Resistant wool eh? I can't wait to tell my grandma and see the look on her face.
We have only had the Kodiak Hood for a few weeks now and it has been an incredibly warm Fall here in western Canada, but we can tell you this: it is a very striking looking jacket. It has very clean cut lines, a shaped hood, and shaped-sleeved cuffs for better feel around the wrists. Couple the nanotechnology with the RealFleece and Icebreaker's famous quality and you have yourself a jacket you can rely on to be dependable and stylish. It truly is a remarkable piece of clothing.
If you are in BC, try the Icebreaker Kodiak Hood and the rest of the nanotechnology RealFleece line up at your local Icebreaker dealer. One of our favorites is Freshair.ca
[widgetkit id=17]