The New Gear is Here from Outdoor Research!
OR steps up their Sidecountry line once again for 2013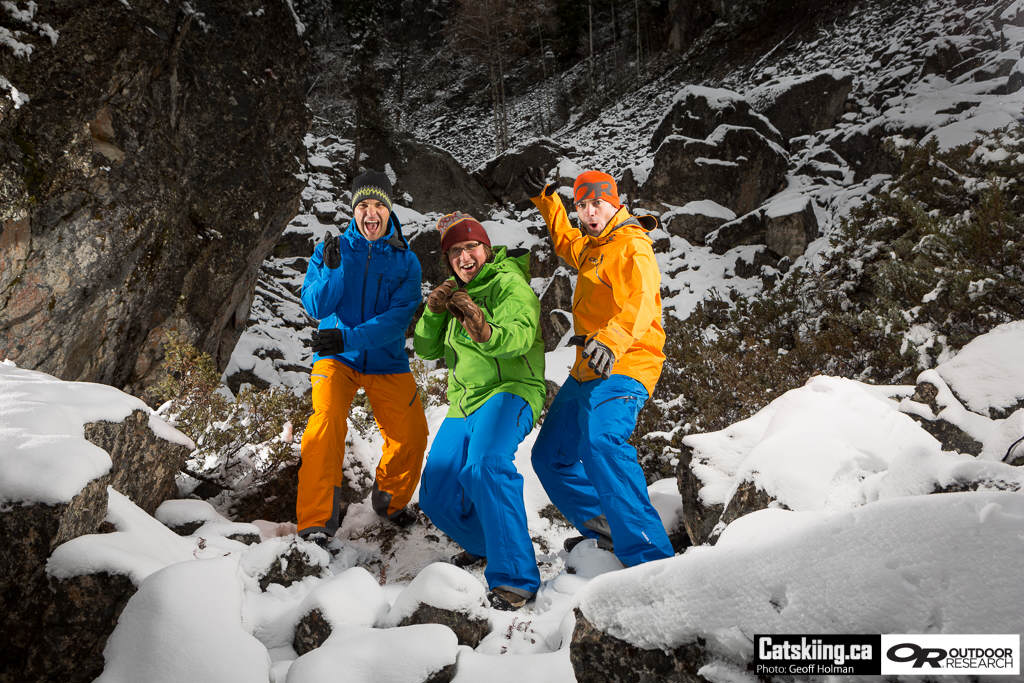 Christmas came early this season for everyone here at Catskiing Canada headquarters! The delivery man dropped of a few boxes of joy from Outdoor Research filled with the latest and greatest gear for 2012/13. The new Sidecountry line-up from Outdoor Research looks stunning and wears even better. This will be our third season running the OR outerwear at Catskiing operations around BC and we are stoked to show it off.
New additions we are particularly excited about are:
We will be posting reviews of the OR Sidecountry gear during the first few weeks of the season once we get some time on the snow. But we can tell you that as the word spreads, there won't be much left on the shelves at your favorite mountain shop!
Here are a few teaser shots below:
[widgetkit id=18]