Icebreaker Realfleece; They're real and they're spectacular
It's like wearing a sheep on your back, but less smelly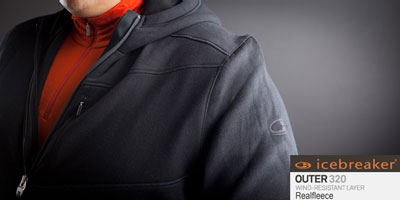 Icebreaker
, which pioneered merino outdoor clothing in 1994, is introducing
Realfleece
in its Fall/Winter 2010 collection. The catskiing.ca team has been outfitted with realfleece this year and it is comfy and toasty. Add this to an already great selection of base layers, and Icebreaker has everything you need to stay warm this winter.
Realfleece is a premium natural alternative to a synthetic fleece – but, unlike synthetics, looks good enough to wear out socially. Made from the world's best merino, grown by merino sheep in New Zealand's Southern Alps, it's exceptionally warm, soft and cosy.
The interior of each Realfleece garment has a terry knit construction, with loft that has been brushed to create air pockets that trap air and lock in body heat. The outside has a smooth, stylish, air-permeable jersey finish.
Realfleece garments are ideal to wear during low aerobic sports, such as hiking, and to warm up or warm down from high aerobic sports, such as running.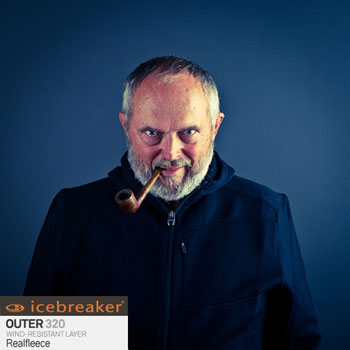 They come in two styles for men and women, with or without hoods, and can be worn over a base layer or underneath a waterproof, breathable shell.
"Realfleece is about instant warmth and instant luxury," says Jeremy Moon, founder and CEO of Icebreaker. "These new garments are amazingly soft and warm, yet they look so good they can be worn out to a restaurant. Once you've tried one on, you won't want to take it off."
The men's Aspiring Zip (in black and stealth/black) features a full zip centre front, set-in sleeves, zippered front hand pockets and chest pocket and a centre front interior chin guard.
For women, the Igloo Zip and Igloo Hood (in black and divine/merlot) features full zip centre front, set-in sleeves, and zippered front hand pockets. The Aspiring Hood offers the same features and a shaped hood.
"Realfleece represents the ethos of our brand. Sustainability is at the core of our business, and we want to make beautiful products that last a long time," says Jason Phillips, Icebreaker's Design Director of Apparel. "We think Realfleece will be an instant classic."
{gallery}IB{/gallery}