We made the Powder Magazine Photo Annual!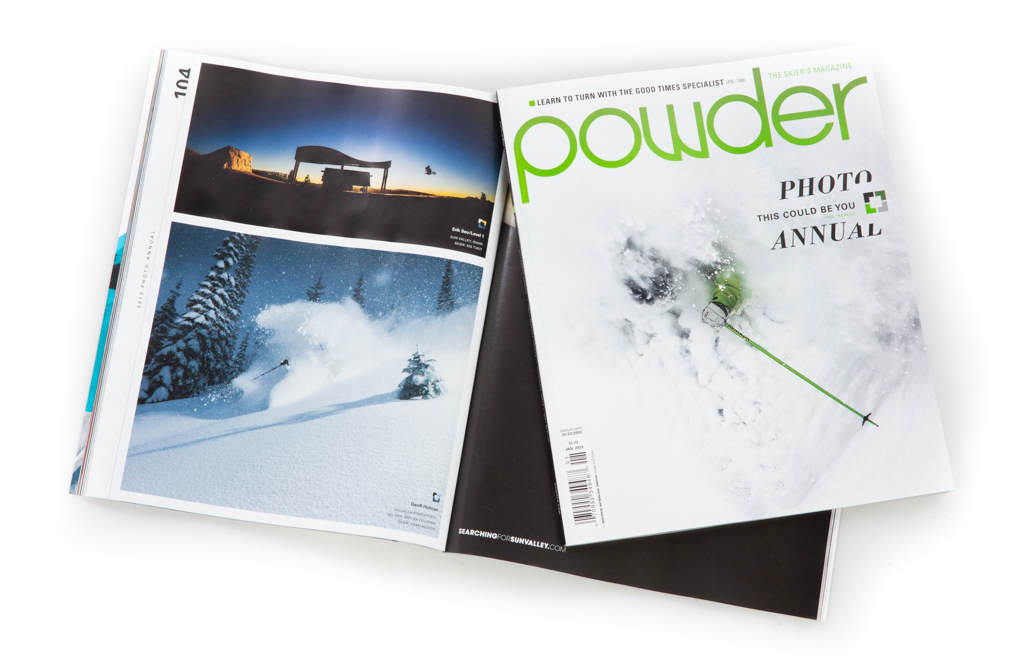 Growing up many boys read comic books. We read Powder Magazine! We dreamed of one day being on the pages of this pinnacle of skiing media and now it has happened. Our photographer Geoff Holman and skier Adam Benson are in the latest issue of Powder. And not just any Powder issue, but the Photo Annual no less! Needless to say, we are all stoked here at Catskiing Canada headquarters.
The photo above was taken last January at Valhalla Powdercats near Nelson BC. It was on our second day of the trip and we had the pleasure of taking an early run while the new group joining us did their safety briefing. It has snowed somewhere between 20-25cm and it was still coming down. Geoff had been experimenting with new flash equipment and photo set ups and the result ended up on the pages of Powder.
Thanks to Valhalla Powdercats for the opportunity to get this shot (and many more!). Thanks to Powder Magazine for noticing Geoff's work and thanks to Mother Nature for the Kootenay Pow!
We are off to Valhalla Powdercats next week to find photos for next year's Powder...