What are you driving this winter?
Jon Olsson Settles for this humble Lamborghini Gallardo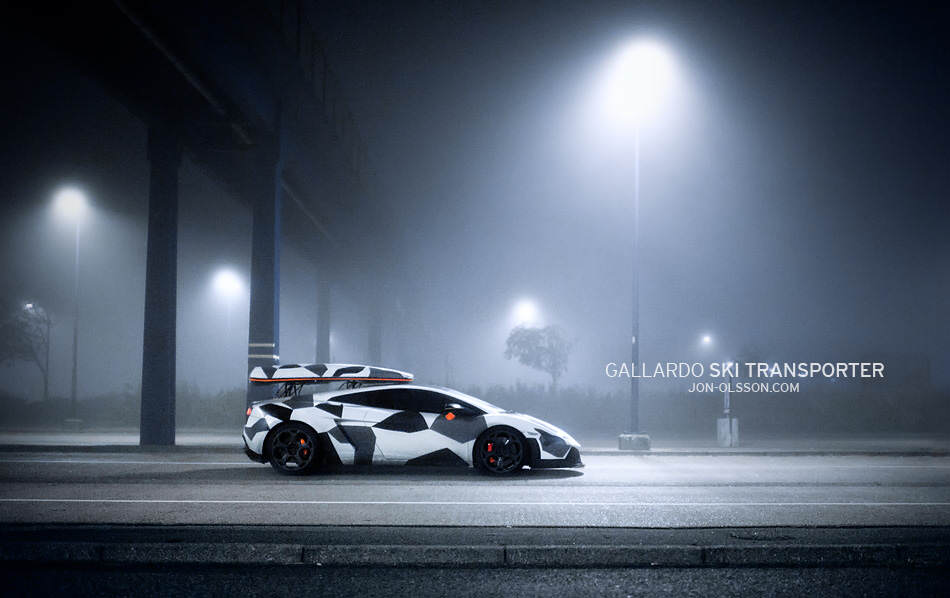 When we saw this we knew we had to post it. Jon Olsson is known for driving supercars as his daily driver and has had Lamborhinis in the past. But this one trumps all of those! He was waiting for the all-new, much anticipated Aventador but decided to get an interim ride instead of renting all the time. Here is what he had to say:
"As you all know I have been debating on winter cars for a quite a while. As the seems Aventador seems to taking a while and there has come a few other alternatives into the picture I decided to get something temporary. When I saw the "temporary car" I was actually stoked that the Aventador was running late! I think this this thing tuned out sick! Best of all, no more rental cars!!!! This thing is 100% ready to be driven 50 000km this winter!"
We don't know about you but I think we will stick with our cars and spend the $100,000 + in saving on chasing storms and Catskiing all winter!
Here are a few more pics for your drooling pleasure:
{gallery}OlssonLambo{/gallery}