What is more amazing than unreal powder at Mustang?
Available Seats!! Standby Seats for March 15th to 18th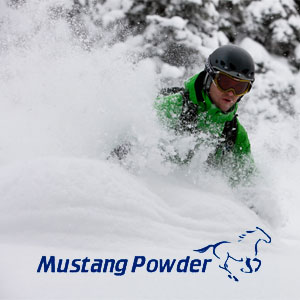 The reports are enough to make your mouth water. Mustang Powder Catskiing has been having outstanding conditions for the last three weeks. Lots of fresh snow and cool temps have been giving them some of their best skiing – ever!
The Revelstoke forecast is calling for more snow through this week and the beginning of next week. This forecast can be found at:
http://www.weatheroffice.gc.ca/city/pages/bc-65_metric_e.html
.. but keep in mind that this forecast is for the town of Revelstoke. The Mustang lodge can typically be 5-8 degrees Celsius colder than temperatures in Revelstoke.
Due to a late cancellation they've had two spots open up for a four day trip next week. The prices have been reduced the to fill the empty seats. Trust us...ACT NOW!
March 15 to 18 | $550.00/day 4 days of skiing | $2484.00 including taxes | 2 spots available
This price includes your fully guided cat skiing, all meals prepared by our outstanding chefs and accommodation in our remote mountain lodge. For this trip you will need to arrive on the day prior to the first day of the trip – Monday March 14th.
Need more convincing? Check out our video from when we visited Mustang Powder. Click here >>>
If you end up booking a trip (which we highly recommend!) Do us a favour and let em know we sent ya!