Powder, sun chutes and bowls were on the menu today at Valhalla Powdercats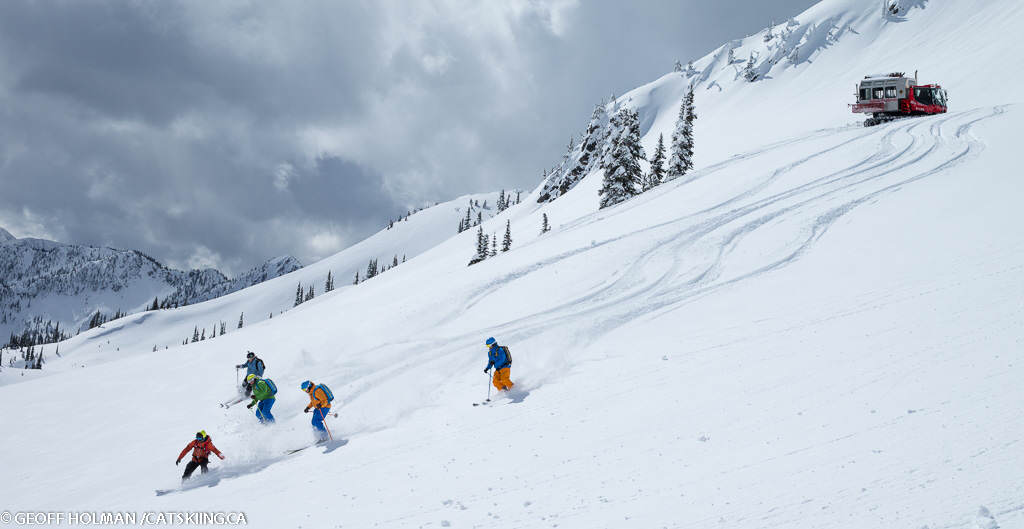 Today was just day one of a three day trip to Valhalla Powdercats and if the turns today were any indication, we are in for something special. the later half of March has been great for skiing in the high alpine. It is brown and warm in the valley but up high the snow has been coming in 20cm and 30cm waves every few days. Valhalla had a complete reset a while back and the temperatures are mid-winter. The snow is light and fluffy and the stability is excellent. Late season skiing is at its best here in the Valhallas.
this trip we are cruising around the Valhalla terrain exploring their newly expanded area the Caribou Bowl. The terrain up there really feels like bigger mountain heli skiing and gives the Valhalla area a whole new feel. Big bowls and rolling hills to narrow steep chutes, there is something up there for any skier ability. Another two days of this and we should have it all figured out!
We took a tonne of pics today that we will be sorting through but for now check out these few gems:
[widgetkit id=33]