The Wildhorse Advanced Spring Skiing Program.
Catskiing + remote cabin + small group = awesome!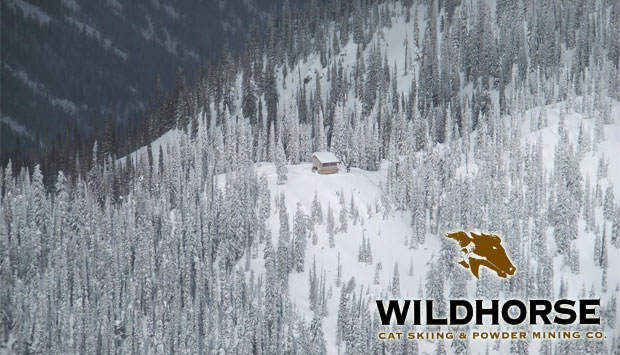 This trip is perfect for those that want to do some ski touring and access some of the steeper terrain and more remote terrain at Wildhorse Catskiing. Typically there will be 30 minute ski tours to access the run and snowcat/snowmobile pickups. Depending on the group there can be some customization of the tour to include more avalanche awareness instruction, ski touring hints, steep skiing advice, more ski touring, etc.
Wildhorse Catskiing and Powder Mining Co. has been offering a ski touring program from the Ymir Yurts for over 10 years now and until now they have been separate programs. "We are excited to see the combination of catskiing and ski touring. We do also offer ski touring only programs as well as catskiing/ski touring programs at our three cabins all through the winter." says Trevor Holsworth, Lead Wrangler at Wildhorse.
Accommodation will be at the Wildhorse Cabin situated at 6,500 ft and limited to 6 participants. All meals and guiding are included in the price.
Booking is available online at Wildhorse Catskiing and Powder Mining Booking
For more information on the cabin and photos from last season, click here >>>