Win 4 Days at the Epic Mustang Powder Catskiing!
The ultimate Powder Rodeo Contest from Blizzard Skis and Mustang Catskiing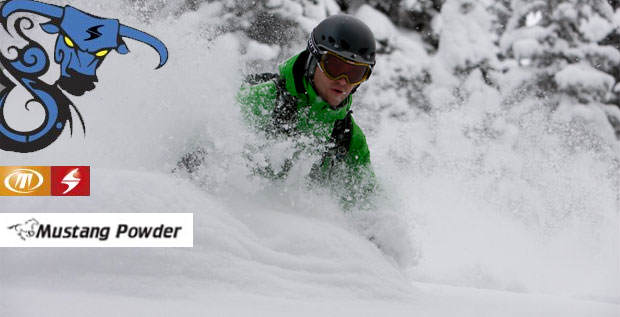 Blizzard-Tecnica, in collaboration with Gendron Ski, gives you the chance to win a 4-day catskiing trip in the Monashees with Mustang Powder. The trip includes airfare, ground transportation, 4 days of pristine powder plus $1000 in spending money on any Blizzard or Tecnica Bull Ride collection products. The prize will be awarded on February 1sy, 2012.
All you have to do to enter is Like the contest page of Facebook and enter your details. Then wait patiently while the snow piles up outside until February when they announce the winner. Get everyone in your family who doesn't ski to enter this contest so they can give it to you if they win because trust us when we tell you: Mustang is epic.
And hey, who doesn't like free skis! The word on the street is that Blizzard is making a comeback with the new Bull Ride collection. If they are as beefy as the ones we tried two seasons ago, they can handle anything Mustang can throw at em!
So enter today! Here is the link: Mustang/Blizzard Giveaway