Win a Catskiing Trip to Valhalla PowderCats
TWO Days for TWO people from Freshair.ca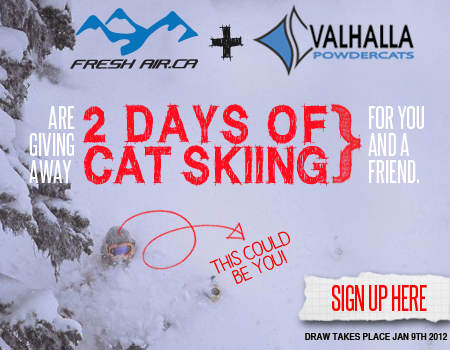 Valhalla PowderCats and Freshair.ca have teamed up to give away TWO days of catskiing for TWO people. All you have to do is enter the contest and then decide who your best friend is that you want to take. Valhalla Powdercats is an exciting place to ski Kootenay powder and Freshair.ca is the place to get all the best skis in Canada online.
We are on our way to Valhalla today for a three day adventure. We will share the pics, video and stories right here to get you stoked when you win!
What are you still reading this for?!