Ski Watch : Timex Expedition WS4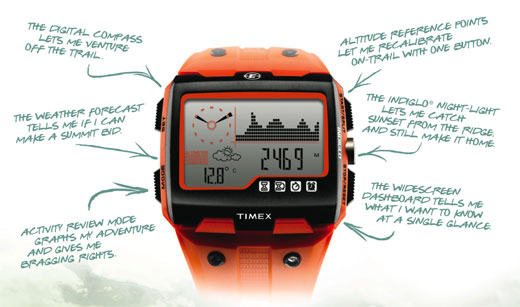 The new Timex Expedition WS4 is a lot of watch: altimeter, barometer, thermometer, chronograph, alarm and compass. It even tells time! It's also unapologetically macho which not venturing too far into the land of overwrought wrist weights.
Its got the standard stuff you'd expect for other Timex sport watches, making it water resistant to 50 meters and lit completely by Indiglo. The default strap is rubber, but it can also be mounted to a fabric strap so it can be worn on the outside of heavy gear.
Source ( Boing Boing Gadgets )