Red Bull Ultra Natural at Baldface Lodge
What's better that Super Natural? Ultranatural of course!
Red Bull Supernatural is back! Same riders, same location, different name. Red Bull Ultra Natural leads the evolution of ultra-progressive snowboarding as 16 of the world's best snowboarders compete in a one-day, big mountain freestyle snowboard competition.
The event, held at Baldface Lodge in Nelson BC, has now concluded and the new champ is Gigi Ruff! This is an inspired event from the mind of Travis Rice and we are sure it will be back bigger and badder than ever for 2014.
Check out this super cool event poster from the event. Get your limited edition by following the link.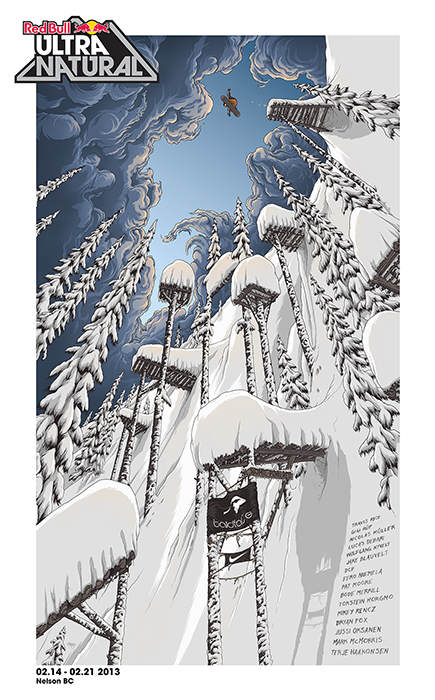 http://www.asymbolgallery.com/?p=catalog&parent=55&pg=1#AH_UltraNatPoster